Jessica Alba's Diet Secrets: How She Dropped the Baby Weight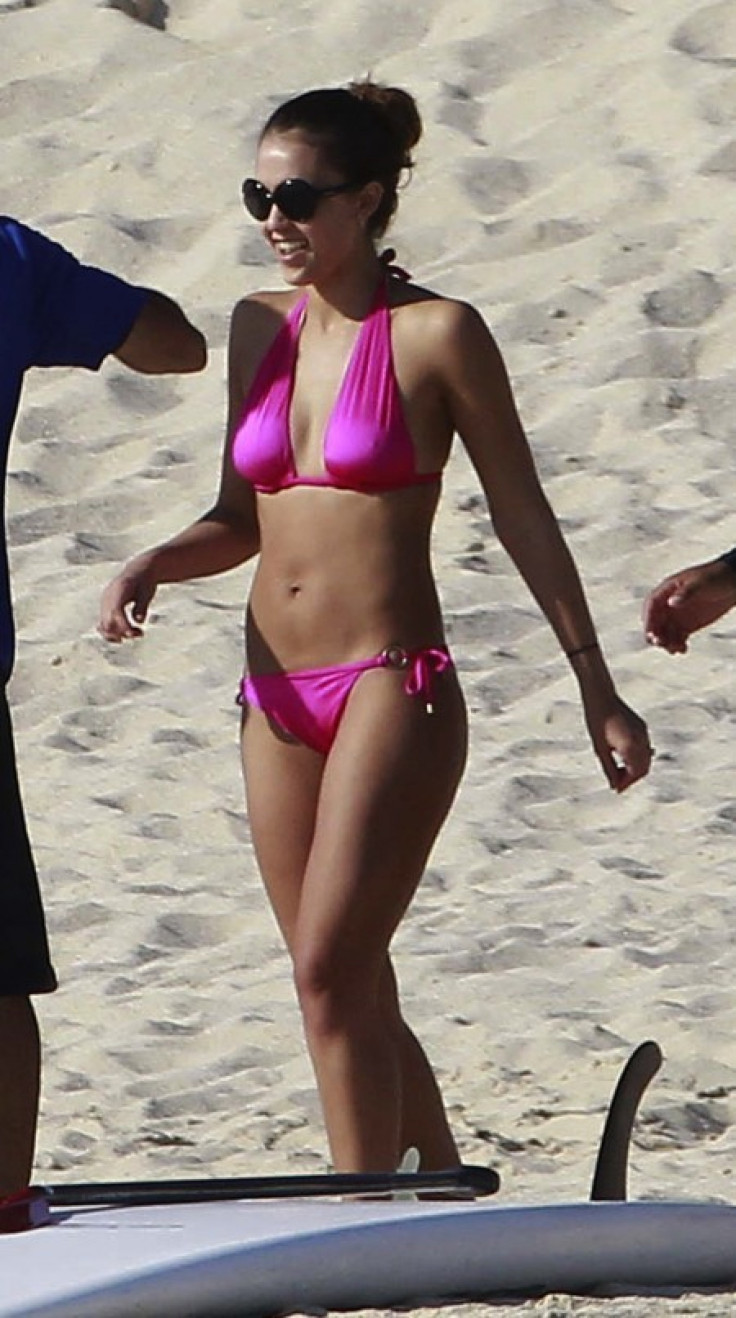 Jessica Alba gave birth to her second daughter, Haven, in August 2011. Many would expect her to wear caftans and extra-large sweaters for the next year. But in just four months, Alba hit the beach in Cabo in Dec. wearing a skimpy bikini and looking better than ever.
Photos of her vacationing show her with a flat stomach, toned thighs and a slender face. The 5-foot, 7-inch beauty lost all of the baby weight in just four months. Even fellow celebrities are stunned at her instant transformation. Jessica Simpson, who is currently pregnant with her first child tweeted New goal: look like @jessicaalba after baby. Job well done lady!
How did Jessica Alba do it? Is she superhuman? Alba gave Us Weekly all of the details on her post-baby diet - which is not as easy as one might think.
I have a hard time with portion control, so I have 1,200-calorie meals delivered. But I also work out, so basically I'm starving - it sucks. I drink a lot of water, she said.
Her exercise regimen is quite intense. To get back in shape, I start by exercising for about an hour a day, then go up to three hours, five days a week, I do a lot of cardio and some core strengthening.
Working out every day for even just 45 minutes is good for my mental state. But getting dressed and actually doing it is the worst. It's hard to get motivated.
In the gym, I have like five things to distract me: TV, iPod, magazines. Workout partners are good too, so you can chat and not just drown in your own misery.
Her honest might have gotten the best of her.
Sorry, does that sound bad? I just hate working out.
The gorgeous actress works out with friend Kelly Patricof. Together the two do Burpees, an intense exercise move. You have to squat down, do a push up and then clap your hands above your head, she explained.
Alba admitted that running after 3-year-old daughter Honor helps shed the pounds, too. I'm running around after a 3½-year-old so that always keeps you on your toes, the actress, 30, told reporters at an In Style/Forevermark event. It was my second pregnancy so I think I just didn't indulge as much. It was easier to snap back.
After her first pregnancy with daughter Honor in 2008, Alba tried the 321 Baby Bulge Be Gone diet. She was able to drop 25-pounds on this diet plan, a low-carb diet regimen and exercise. Her trainer at the time, Ramona Braganza, explained the details to People magazine.
During her pregnancy, she was able to indulge, says Braganza. Alba started off her day with carbs-within reason, said Braganza. The trainer suggested oatmeal, turkey bacon and egg whites. In between lunch (fish with a small salad) and dinner (chicken breast with brown rice), Alba was allowed to snack on fruit, almonds or cheese. Luckily, says Braganza, Jessica has always preferred healthy food.
On Sunday, Alba attended the 2012 Golden Globe Awards and look ravishing in a glittering lilac Gucci gown.
© Copyright IBTimes 2023. All rights reserved.