Jessica Simpson Sued By Paparazzi After Sharing Photo Of Herself On Social Media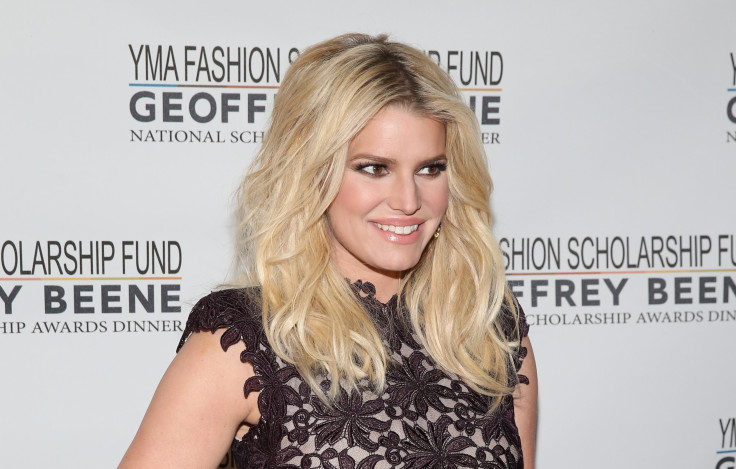 Jessica Simpson is being sued by a paparazzi agency Wednesday after she allegedly shared a copyrighted picture of herself on social media last year that wasn't licensed to her.
The paparazzi image Simpson, 37, shared in August 2017 belonged to Splash News & Picture Agency, a Los Angeles-based news agency that provides video and photographic footage to publications globally. The singer-fashion mogul reportedly edited the agency's copyright information out of the image before sharing it with her Instagram and Twitter followers, according to The Blast.
Splash News believes Simpson's decision to use the agency's picture of her without their approval is worth $25,000 in damages because it lessened the image's value.
"Simpson or someone acting on her behalf copied the photograph and distributed it on Instagram — within hours of its original publication on August 9, 2017," attorney Peter Perkowski said in the lawsuit, according to The Hollywood Reporter. "The copy of the Photograph that Simpson distributed on Instagram had been altered, without authorization or approval, to remove the CMI showing plaintiff as the copyright owner of the image."
"Simpson's Instagram post and Twitter tweet made the photograph immediately available to her nearly 11.5 million followers and others, consumers of entertainment news...who would otherwise be interested in viewing licensed versions of the photograph in the magazines and newspapers that are plaintiff's customers," Perkowski added.
The Daily Mail, however, was the only publication licensed to use the picture, according to the lawsuit. Since the photo was retweeted more than 62 times from Simpson's official Twitter account, the lawsuit alleges that this is an additional example of copying and distribution of the image that's solely owned by Splash News.
Splash News is also suing Reality TV World for subsequently pulling the agency's photo of Simpson from her Instagram and publishing it to their website.
Simpsons' lawsuit resembles ones suffered by Khloé Kardashian, Gigi Hadid and Blac Chyna in recent months after they shared copyrighted images of themselves to social media. Sony Pictures was also hit with a similar lawsuit March 2017 by photographer Steven Ferdman after a picture he took of Tom Holland on the "Spider-Man: Homecoming" set was shared to the film company's social media accounts.
Instagram has guidelines in place to prevent copyright issues.
"Under Instagram's Terms of Use and Community Guidelines, you can only post content to Instagram if it doesn't violate the intellectual property rights of another party," Instagram's website read. "The best way to help make sure that the content you post to Instagram doesn't violate copyright law is to only post content that you've created yourself."
"You might also be able to use someone else's content on Instagram if you've gotten permission (for example, a license), or if your use is covered by fair use or some other exception to copyright," Instagram added.
Twitter's copyright policy asserts that "the photographer and not the subject of a photograph is the actual rights holder of the resulting photograph," according to its website.
A representative for Jessica Simpson's legal team did not immediately return International Business Times' request for comment. Splash News' legal representative declined to comment on the pending litigation.
© Copyright IBTimes 2023. All rights reserved.