Jesus Fresco Painting Halloween Costume Is A Hit Online After Cecilia Gimenez Botched 'Ecce Homo'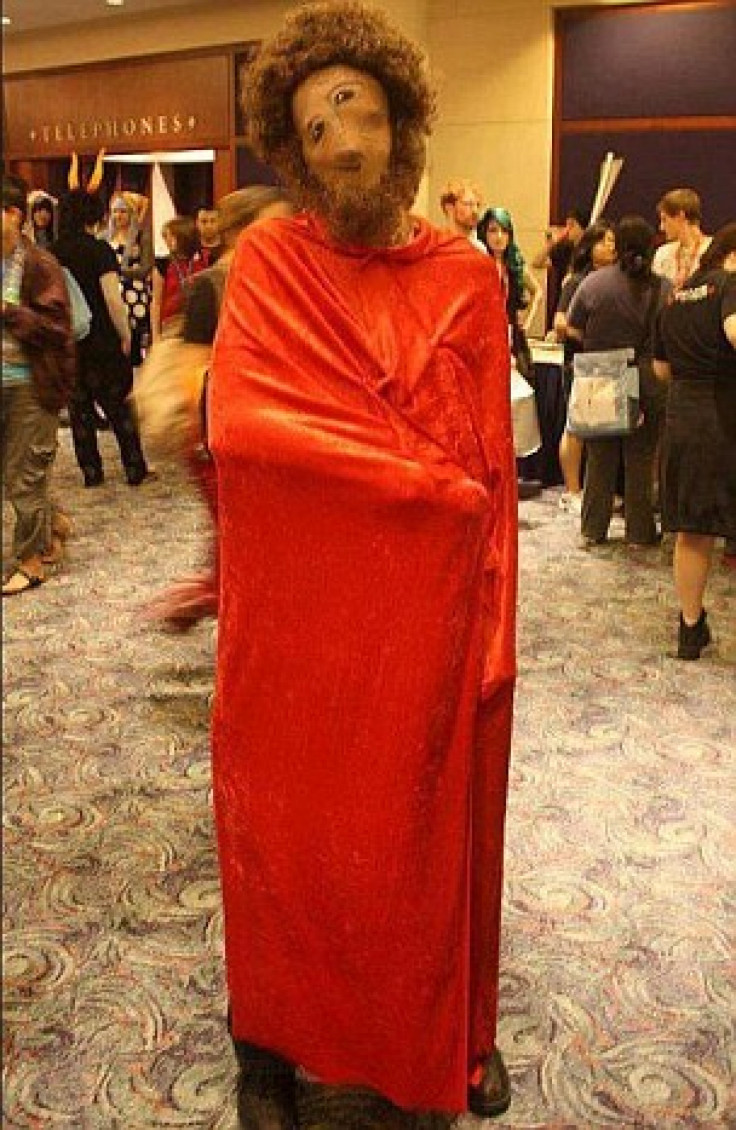 Remember when a classic painting of Jesus was botched earlier this year during its restoration process, causing an absolute uproar in the art community? Well, one person took the Jesus Fresco painting incident as inspiration for his Halloween costume.
The unique Jesus Fresco Halloween costume first popped up on Reddit when user spinjump posted a series of photos. A few show him at his computer with a wig and mask fashioned to look like the botched painting with a sign saying, "Hi Reddit!," while the others show him wrapped in a red cloak. Spinjump also wore the costume at Anime Weekend in Atlanta last week and uploaded another photo to the social news sharing website, which garnered 750,000 hits in under two days.
The Halloween costume was in response to elderly parishioner Cecilia Gimenez who attempted to restore Garcia Martinez's 19th century fresco of Jesus wearing the Crown of Thorns called "Ecce Homo" or "Behold the Man" after it was destroyed by vandals in Spain in August. The result, however, ended up looking far from the original work, called by some as a cross between a sloth and a monkey which is now dubbed "Ecce Mono," meaning "Behold the Monkey."
According to Gawker, Gimenez is looking to collect royalties for her work after flocks of tourists came to see the painting. The 85-year-old even reportedly hired lawyers in the pursuit of a cut of the thousands of Euros that have been donated to the collection box.
© Copyright IBTimes 2023. All rights reserved.