Jim Carrey Responds To Ex-Girlfriend Cathriona White's Suicide Note Being Published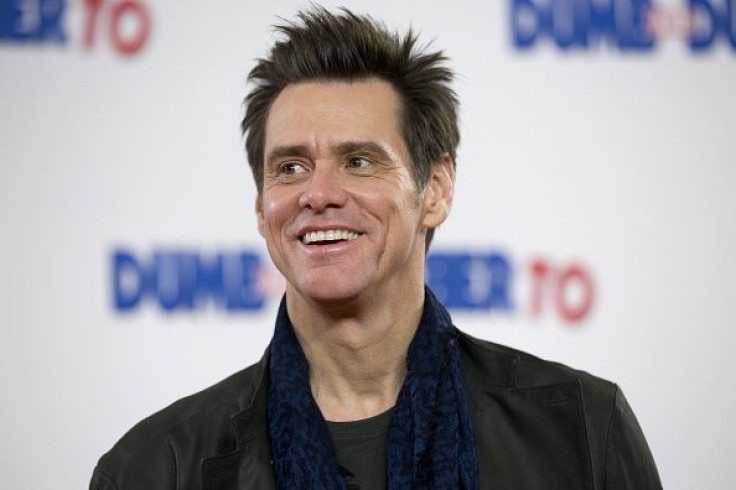 "Dumb and Dumber" star Jim Carrey issued a statement after the contents of Cathriona White's suicide note leaked to the public Wednesday. White, who was Carrey's ex-girlfriend, was discovered at her home in Los Angeles in September. She had taken a fatal overdose of prescription medication.
"When I came to Hollywood to make it as a comedian, I soon learned that the details of my private life would be handed out to the media like free dinner vouchers," Carrey, 53, said in a statement, according to People Magazine. "I never dreamed that the people I love most in the world would also be on the menu. What a shame."
She and Carrey split the week before she died. White addressed him in her suicide note. "I've spent three days now in disbelief that you're not here," she wrote. "I can go on broken-hearted and try to put the pieces back. I could, I just don't have the will this time."
In a second note, she asked him to take care of her funeral arrangements. "'I don't really know about burial or that sort of thing. You are my family so whatever you choose will be fine," she wrote. "Please forgive me. I'm just not for this world."
Four of her friends found White in her apartment after they hadn't heard from her for several days. "They then all decided to go to White's house to check up on her in hopes of cheering her up," the autopsy report said. She had "depressive qualities," so friends became worried when they "had not heard from [White] in some time."
The toxicology report confirmed the death was suicide. The prescription pills propranolol, zolpidem, oxycodone and oxymorphone were found in her system.
She and Carrey had a "rollercoaster" relationship, her friend Dennis Bradshaw told investigators, according to The Telegraph. "She tied her identity to him and if she felt he (Jim) was slipping away, she would become depressed," the report said.
Follow me on Twitter @mariamzzarella
© Copyright IBTimes 2023. All rights reserved.