Jim Edmonds Tired Of Meghan King's Alleged 'Constant Lies' About Him: It's So 'Annoying'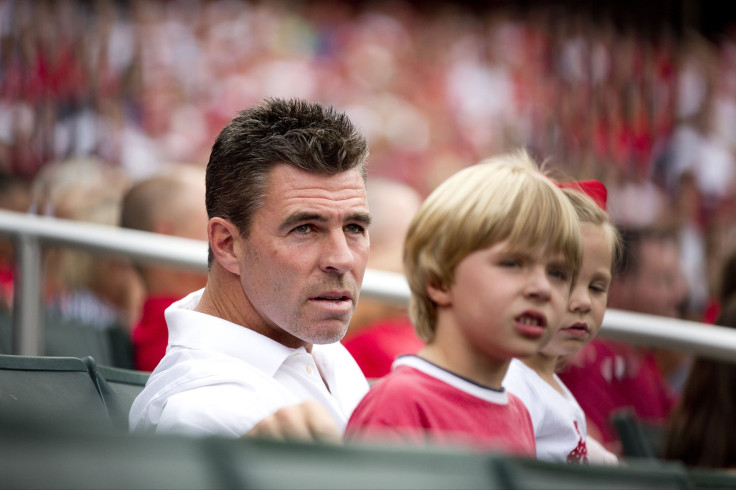 KEY POINTS
Jim Edmonds won't make peace with ex-wife Meghan King unless she stops talking about him
Edmonds claimed that King has been lying about him for three years
Edmonds' wife, Kortnie O'Connor, alleged that King embarrassed and humiliated her
Jim Edmonds has slammed his ex-wife Meghan King over her alleged "lies" and "jabs" against him for the past few years.
The former professional baseball player, 52, said on Wednesday's episode of the "Hollywood Raw" podcast that he was tired and annoyed by the "Real Housewives of Orange County" alum allegedly saying "constant lie after lie after lie" about him.
"It's just little jabs like that. It's been nonstop for three years, and it's so f–king annoying," he said, as quoted by Page Six.
When asked if he sees a "road to peace anytime soon" with his ex, Edmonds quipped, "Not as long as she talks."
"I don't know if the truth has come out of her mouth since her and I have been together," he continued. "I can give you an entire list and if not, [it's been] all three years of just straight lies."
Last year, King filed a temporary restraining order against Edmonds, alleging that he was abusive to her. She claimed in documents cited by TMZ that Edmonds exhibited "frequent and consistent verbal abuse" toward her via text and the co-parenting app Family Wizard.
Unnamed sources told the outlet that the arguments pertained to co-parenting issues between the former couple, who share 5-year-old daughter Aspen and 4-year-old twin boys Hart and Hayes.
In response to the filing, Edmonds' rep told TMZ, "This request for an order of protection is completely baseless and furthermore makes an absolute mockery of the pain suffered by the millions of women in this country who are legitimate victims of abuse."
In September 2022, King's two orders of protection — one granted against Edmonds and a child protective order that was requested but not granted — were dismissed by her attorney.
Edmonds' rep Steve Honig told People at the time that "there was no threat, which is why Meghan did not need any orders of protection."
During his Wednesday podcast appearance, Edmonds called King's allegations in her temporary protective order "completely false."
His current wife, Kortnie O'Connor, 38, claimed on the podcast, "It was never served to us. No one ever came here ... We had no idea."
Edmonds also alleged that King exaggerated their son Hart's cerebral palsy diagnosis so fans could "relate" to her.
"I'm like, well, OK then tell the truth. Don't tell the sad stories all the time. Just be straight," he said, clarifying that their child has periventricular leukomalacia and has never been officially diagnosed with cerebral palsy.
The St. Louis Cardinals Hall of Fame member claimed that he and his ex-wife have reached a point where they have a nanny conducting any in-person exchanges of the kids.
O'Connor went on to claim that King made it difficult for her to co-parent with the TV personality because of the things King has said about her, adding, "She's embarrassed me, humiliated me."
Edmonds also denied once again the reports that he cheated on King with their nanny, claiming, "Everything that comes out of her mouth is a lie towards us."
O'Connor added, "I think she thinks she's in a reality show 24/7, so it's like she doesn't care what comes out of her mouth – it's just a storyline."
King declined to comment on Edmonds and O'Connor's claims, according to Page Six.
King and Edmonds tied the knot in October 2014 and split five years later. They finalized their divorce in May 2021. She was previously married to her college sweetheart Brad McDill in 2007, and they split in 2011.
King married President Joe Biden's nephew Cuffe Biden Owens in October 2021, a month after they met on a dating app. Two months later, she announced that they were separating. They finalized their divorce in July 2022.
She spoke about her three marriages when she appeared on SiriusXM's "Jeff Lewis Live" in April 2022. Of the three, King said she considered only her second marriage the "real one."
"I was married when I was 22. Yeah, so I feel like that one didn't count, you know, that was like a practice," King said, referring to her first marriage to McDill, before adding that what she and Edmonds shared was a "real, legitimate marriage and divorce."
"Then this last one [with Owens] is gonna be annulled, so I've had three weddings and two marriages," she added.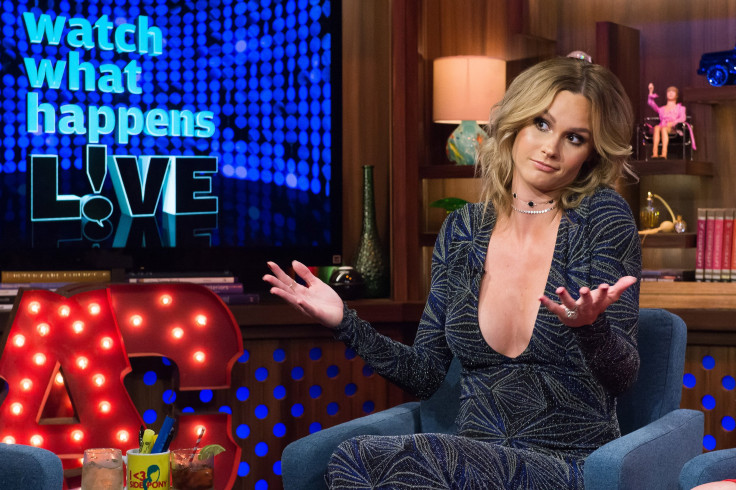 © Copyright IBTimes 2023. All rights reserved.