Jimmy Kimmel Says Kanye West Demanded A Public Apology Over BBC Spoof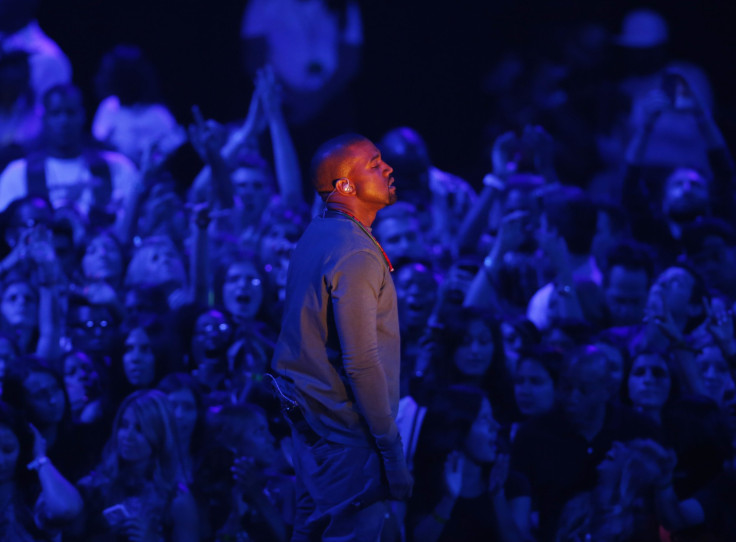 Kanye West, who took to Twitter on Thursday night to vent out his frustration over Jimmy Kimmel's spoof of the rapper's BBC interview, reportedly demanded a public apology from the late-night show host.
"Did anyone else get a very angry phone call from Kanye West about an hour and a half ago? Just me? OK. I didn't know if he was mad at all of us," Kimmel said in opening his monologue on Thursday night.
Kimmel said that West was angry that the talk show host made a child actor re-enact the 36-year-old rapper's interview, where he reportedly came across as egomaniacal. "We just had the kid say the stuff Kanye said. And apparently this upset him," Kimmel said.
Reportedly, West said Kimmel's life would be "much better" if he apologized, before saying he was a powerful voice in the media.
"And by the way, he told me on the phone -- and I swear to God this is true-- 'I am the most powerful voice in media. I am PAC.' He said 'PAC' a few times to me. I guess he means Tupac."
Kimmel continued: "He said, 'You will never be able to show your face at a 14-year-old's high school football game and be cool again!' He really is Pac. I mean that's right out of the Tupac playbook, isn't it?"
Just after the Twitter rant, West reportedly got into an altercation with a paparazzo who questioned him about Kimmel's spoof. The incident took place at about 4 a.m. on Friday outside West's bachelor pad, and according to TMZ, Kim Kardashian was also there.
While West did not appear to have made any physical contact with any of the photographers trying to grill him, the rapper is repeatedly heard telling them to "shut the f**k up" and called the photographers camped outside his home "blood-sucking mosquitoes." "You are outside my house at 4 a.m. telling me, 'How's it going?' It's not going good. ... Y'all here to make money off of us. That's how it's going."
© Copyright IBTimes 2023. All rights reserved.