JK Rowling Explains Trans Stance, Admits Being Sexual Assault Survivor
KEY POINTS
J.K. Rowling under fire for her anti-trans tweets
Rowling explained her trans stance in a lengthy post on her website
Emma Watson and Daniel Radcliffe reacted to Rowling's transphobic tweets
J.K. Rowlings explained her trans stance in a lengthy post after being criticized for her controversial tweets over the weekend.
Rowling made a number of controversial posts on Twitter on June 6 that caught the attention of the trans community. The "Harry Potter" author reacted to an op-ed and said that those who menstruate are called women.
The LGBTQ+ community was disappointed because, for them, it appeared that Rowling did not recognize the trans men who still menstruate. There are also many women who do not menstruate for health reasons.
And now Rowling has explained her trans stance in a lengthy post on her website. She admitted that her interest in trans issues pre-dated Maya Forstater's case by almost two years. The author supported Forstater who lost her job for what was deemed "transphobic" tweets.
Rowling also stressed that she has been following the debate around the concept of gender identity closely. She has met trans people and read various books, blogs, and articles by trans people, gender specialists, intersex people, psychologists, social workers, and doctors.
On one hand, her interest had something to do with her profession because she was working on a crime series. On another, it was intensely personal.
One time she absent-mindedly liked a post that many deemed as evidence of wrong thinking on her part against the trans people. It compounded when she followed Magdalen Burns, a feminist and lesbian who was a great believer in the importance of biological sex.
In her write-up, Rowling stated that she read all the arguments about femaleness not depending on one's sex and the assertions that biological women don't have common experiences and found those arguments "deeply misogynistic and regressive."
Rowling stood her ground that women, be it trans or not, are the same. "Women must accept and admit that there is no material difference between trans women and themselves," she wrote.
"The 'inclusive' language that calls female people 'menstruators' and 'people with vulvas' strikes many women as dehumanizing and demeaning. I understand why trans activists consider this language to be appropriate and kind, but for those of us who've had degrading slurs spat at us by violent men, it's not neutral, it's hostile and alienating," she continued.
At that point, Rowling admitted that she was a victim of sexual assault from her first marriage. She reiterated that she wants trans women to be safe without sacrificing the natal girls and women's safety.
"When you throw open the doors of bathrooms and changing rooms to any man who believes or feels he's a woman – and, as I've said, gender confirmation certificates may now be granted without any need for surgery or hormones – then you open the door to any and all men who wish to come inside. That is the simple truth," she added.
Rowling ended her piece by asking for empathy and understanding for millions of women who also want their concerns to be heard without threats and abuse.
Meanwhile, "Harry Potter" stars Emma Watson and Daniel Radcliffe both reacted to Rowling's tweets by showing support to the trans community.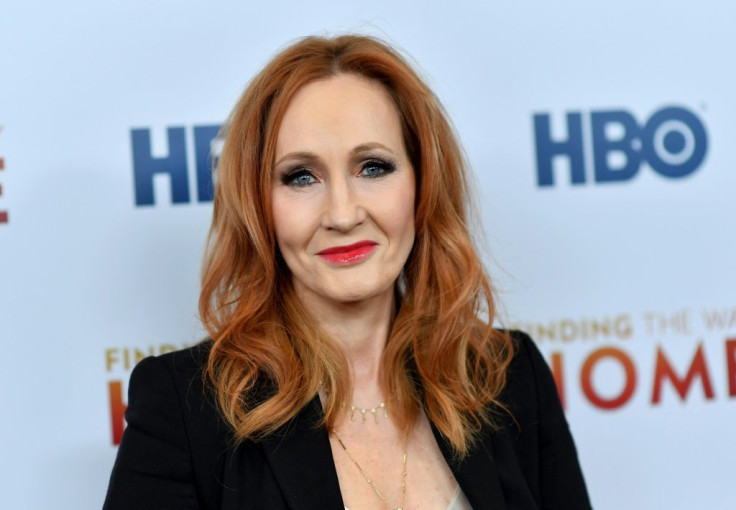 © Copyright IBTimes 2023. All rights reserved.