J.K. Rowling Has A Big Surprise For Harry Potter Fans In China Ahead Of 2016 Hogwarts Boom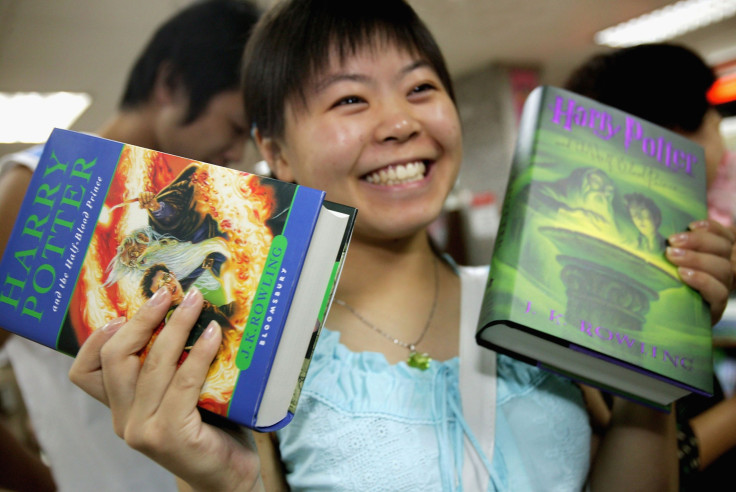 LOS ANGELES — In the past year alone, Chinese audiences have packed theaters for kid-friendly fare such as "Zootopia," "Jungle Book" and, for the third time, "Kung Fu Panda." Now, Hollywood wants China to fall back in love with Harry Potter, after the child wizard's five-year hiatus from theaters there, and just in time for a spinoff movie coming later this year.
All eight "Harry Potter" films are being screened at the Shanghai International Film Festival, China's biggest — and most relaxed — movie event, which began on June 11 and runs through the weekend. Author J.K. Rowling, who created the franchise, is also expected to announce a big "surprise."
The last "Harry Potter" movie, "Harry Potter and the Deathly Hallows: Part 2," came out in 2011, back when China's total box office was about one-fourth its current nearly $8 billion size. Even so, the movie made nearly $61 million there, which has raised expectations for November's "Fantastic Beasts and Where to Find Them," a prequel to Rowling's "Harry Potter" canon set in 1920s New York.
The "Harry Potter" universe remains popular in China across a wide range of age groups despite the relative paucity of new material, as the books came out at a time when interest in children's literature surged in the country. And although the spinoff isn't set to hit theaters until late this year, teasers for the movie have already come out. With China's movie market growing nearly 50 percent last year, films targeted at a younger audience being among the strongest performers, and an established and engaged "Harry Potter" fan base, "Fantastic Beasts" is as well positioned to dominate in China as any film not based on video games or car racing.
Warner Bros., the studio behind the "Harry Potter" films, also needs a big hit in China to keep up with its competition, especially the Mouse House. While Warner's big DC Comics tentpole, "Batman v Superman: Dawn of Justice," failed to clear $100 million in China, Disney's counterpart from the Marvel Cinematic Universe, "Captain America: Civil War," made more than $190 million there. Disney is on pace to become the first Hollywood studio to make $1 billion in China in a single year, and with a series of hits led by "Zootopia" — the biggest imported film so far this year in the country — it's by far the leading foreign studio by market share. That's particularly tough news for its competitors in a market that only permits 34 Western films a year and whose governing bodies have an unofficial mandate to ensure Chinese films take the majority of the box office. The better Disney movies do, the less space there is for other studios.
The Shanghai Film Festival is being held this year during the same week that Disney capped its historic start to the year by opening its $5.5 billion Shanghai Disneyland. It's the first phase of its Shanghai Disney Resort, a pet project of CEO Bob Iger that was 15 years in the making and could attract as many as 50 million visitors a year. But the theme park world is another place where Harry Potter is one of the few names that can stand up to Disney's stable of stars.
But while Warner Bros. is "Harry Potter's" movie studio, Comcast's NBCUniversal has the theme park rights to the franchise. The first Wizarding World of Harry Potter attraction at Universal's Orlando, Florida, park caused revenues to jump by 30 percent year-over-year, and L.A. tourism officials expect the recently opened attraction at Universal Studios Hollywood to bring in 1 million additional visitors. Universal Studios Beijing opens in 2019, and will almost certainly have a Wizarding World attraction from day one. But as Iger knows well, when cultivating a devoted fanbase in the largest potential entertainment audience in world history, day one is many years in the making.
© Copyright IBTimes 2023. All rights reserved.