Shanghai International Film Festival 2016 Offers A Back Door To Chinese Movie Censorship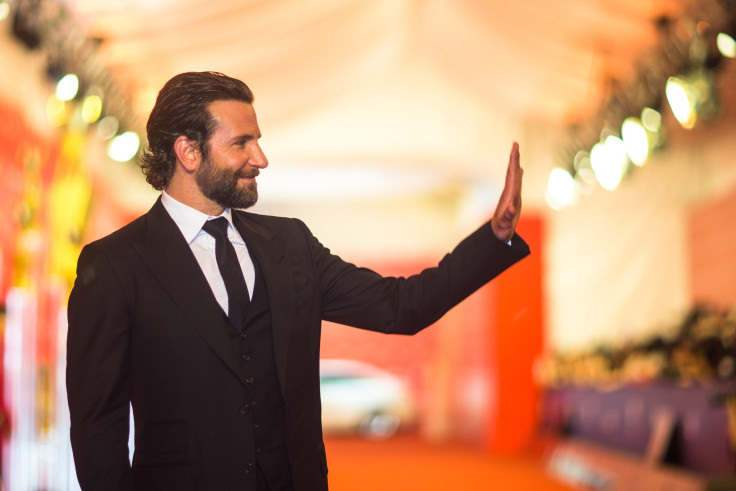 LOS ANGELES — Hollywood executives today are frequently less concerned with how well a film will play in Peoria than with whether it will get past Beijing. China's movie market could be the world's largest as soon as next year, and with only 34 slots per year allotted to productions made in the West — and an often-opaque censorship body that has to approve each one of them — the most powerful people in Hollywood may be a group of faceless bureaucrats in the Communist Party of China.
But even in China, rules are made to be broken, or at least bent. At the Shanghai International Film Festival June 11-19, the normal standards are relaxed, somewhat. Chinese film execs, visiting Hollywood types and movie fans in the city who can find tickets get a chance to see motion pictures such as "Spotlight," which tells the story of the Boston Globe's investigation of sexual abuse by Roman Catholic priests, and "The Big Short," which covers the 2008 financial crisis. Such politically charged productions don't exactly toe the Communist Party line in the subjects they explore.
The Shanghai festival is thrown by the local government, which is not the same body that determines which Hollywood films shall be approved for screening each year. As the box office in China closes the gap with that of the U.S., reaching almost $8 billion last year, those censors become gatekeepers to an increasingly important customer base. The U.S.-China Economic and Security Review Commission published a report in October that argued the lucrative Chinese market and its restricted entry has caused Hollywood to self-censor, compromising its content, and that China's censorship in itself violates a World Trade Organization agreement.
For example, Sony's "Captain Phillips" was spiked because of its overly positive depiction of the U.S. military, which hurt the movie materially at the box office. And "Doctor Strange," the next film set in Walt Disney's Marvel Cinematic Universe (MCU), cast Tilda Swinton to play a reimagined Celtic version of the Ancient One character, traditionally depicted as a Tibetan monk. Tibet remains a controversial topic of discussion in China and any movie about the region has to be cleared by a second, Tibet-specific government committee as well as the customary state censors.
But Disney's "Captain America: Civil War" made the cut and was one of the biggest Hollywood films in China this year, even though it's literally called "Captain America." The MCU is hugely popular in China, and the revenue split that went to state-run China Film Group — a mandatory partner of every Hollywood movie that plays in China — was probably too good to pass up.
Things are looser at the film festival, which serves a much more urban and international crowd than the young people in China's interior heartland who are the backbone of the country's movie market. The hundreds of productions screened also aren't part of any type of quota. But that doesn't mean it's a free-for-all.
Last year, the Japanese anime film "Attack on Titan," about humanoid monsters who eat humans, was pulled from the festival just days before it opened. The government put it on a list of 38 movies banned for showing pornography and violence as well as "harming public morality," although "Anime: A History" author Jonathan Clements told the Los Angeles Times that the move was likely more about politics and that Hong Kong crowds had associated the monsters with the overbearing Chinese government.
But the film about Edward Snowden, "Citizenfour," covering government overreach of a different kind (and which, unlike "Captain Phillips," is definitely not a hagiography of the American military-industrial complex) made it in. Also included were "Birdman," dealing with depression and drug use, and "Whiplash," about an abusive authority figure.
Disney's "Zootopia" has been the biggest Hollywood film in China this year, playing very well in China's interior third- and fourth-tier cities even with its progressive, anti-police profiling message. It faced some backlash because of that message when a professor wrote an op-ed in a military paper calling Hollywood an "effective American propaganda tool" and blasting its message, although some Chinese fans on Weibo, China's equivalent of Twitter, fired back. However, with $236 million at the gate — and China keeping most of that amount based on the revenue-sharing deals to which every foreign movie is subject — uncomfortable messages might go down a little easier.
And while "Spotlight" may make it into China only during special times like this, China's richest man, Wang Jianlin, has already capitalized on it. Its production company, Open Road Films, is partially owned by AMC Theaters, which Wang's Dalian Wanda Group bought in 2012.
© Copyright IBTimes 2023. All rights reserved.