JK Rowling Returns Kennedy Human Rights Award, Denies Kerry Kennedy's Transphobia Accusations
KEY POINTS
J.K. Rowling returned the award she received from Robert F. Kennedy Human Rights organization
She cited their "very serious conflict of views"
Rowling denied Kerry Kennedy's accusations that she is transphobic and caused harm to trans people
J.K. Rowling is returning her award from the Robert F. Kennedy Human Rights (RFKHR) organization after its president Kerry Kennedy criticized the "Harry Potter" author's views on trans and gender issues.
On Thursday, Rowling released a statement on her website revealing that she has returned the Ripple of Hope Award she received from the RFKHR organization last year. She said Kennedy's accusations that she is "transphobic" and caused harm to trans people were "incorrect."
"As a longstanding donor to LGBT charities and a supporter of trans people's right to live free of persecution, I absolutely refute the accusation that I hate trans people or wish them ill, or that standing up for the rights of women is wrong, discriminatory, or incites harm or violence to the trans community," Rowling wrote.
Rowling explained that she chose to return to the award to show solidarity with the people who share her stance. She also cited her and RFKHR's "very serious conflict of views."
"I am deeply saddened that RFKHR has felt compelled to adopt this stance, but no award or honor, no matter my admiration for the person for whom it was named, means so much to me that I would forfeit the right to follow the dictates of my own conscience," she concluded her lengthy note.
Rowling stressed that she feels "nothing but sympathy" toward those with gender dysphoria. The author explained that she shares the same views as experts who want to study and determine the factors that cause it, finding the growing number of girls who want to transition concerning.
Rowling said numerous clinicians and therapists are wary of the "gender affirmative" model, which "commits young people to lifelong medical treatment…, dismisses the question of whether psychological therapy might help to relieve or resolve gender dysphoria and provides interventions without an adequate examination."
Rowling went on to say that she doesn't agree with RFKHR's belief that there is "no conflict between the current radical trans rights movement and the rights of women."
"The thousands of women who've got in touch with me disagree, and, like me, believe this clash of rights can only be resolved if more nuance is permitted in the debate," the "Fantastic Beasts" author continued.
Rowling's response comes weeks after the daughter of Robert F. Kennedy shared a post on the organization's website addressing the author's tweets in June which took issue with the phrase "people who menstruate."
"Over the course of June 2020 — LGBTQ Pride Month — and much to my dismay, J.K. Rowling posted deeply troubling transphobic tweets and statements," Kennedy wrote.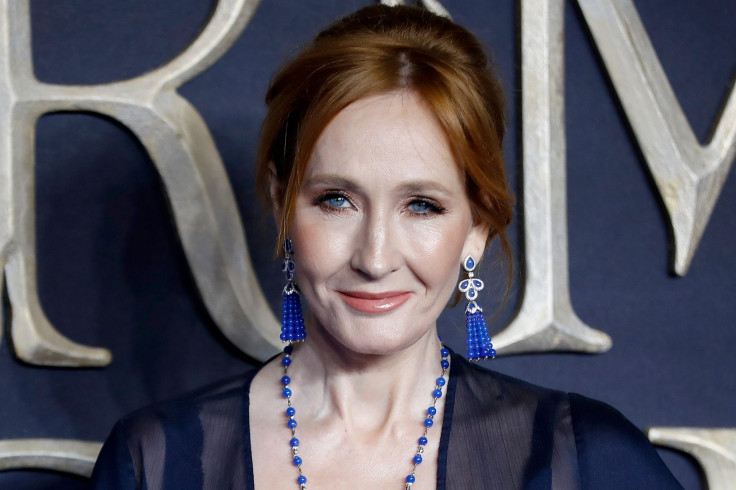 Kennedy said she talked to Rowling and expressed her "profound disappointment" with the author for using her "remarkable gifts to create a narrative that diminishes the identity of trans and nonbinary people, undermining the validity and integrity of the entire transgender community."
Several "Harry Potter" fans were saddened by Rowling's views on the trans community. "Harry Potter" and "Fantastic Beasts" stars also distanced themselves from her comments, including Daniel Radcliffe, Emma Watson and Eddie Redmayne.
However, Rowling has remained firm about her belief that women, be it trans or not, are the same despite the criticism she received.
"Women must accept and admit that there is no material difference between trans women and themselves," she wrote.
"The 'inclusive' language that calls female people 'menstruators' and 'people with vulvas' strikes many women as dehumanizing and demeaning," she continued. "I understand why trans activists consider this language to be appropriate and kind, but for those of us who've had degrading slurs spat at us by violent men, it's not neutral, it's hostile and alienating."
© Copyright IBTimes 2023. All rights reserved.