JLab Go Work Wireless Headset Hands-on Review: Week Long Hands-free Communication
This article uses affiliate links, which means if you purchase products through these links, we may earn a commission. Click here to see our
T&C
. For licensing please click
here
.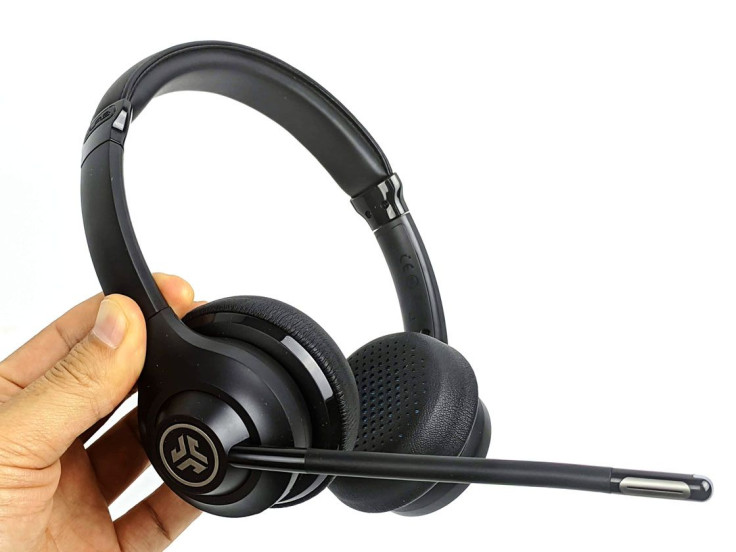 What makes a great work headset? You'd want something light and comfortable to wear all day long, that has a reliable wireless connection so you won't be tethered to your computer/phone - but also won't always run out of battery that you're worrying about recharging it all the time. Oh and it should also pick up your voice clearly so you don't need to repeat your last sentence, and just as a bonus: the headset should also be good enough for some casual music listening during a quick break, or during focus sessions to block out distractions.
Too tall of an order to make? The good news is that the JLab Go Work headset promises to fulfil all these requirements and more. Can they really pull it off? Let's dive in to find out.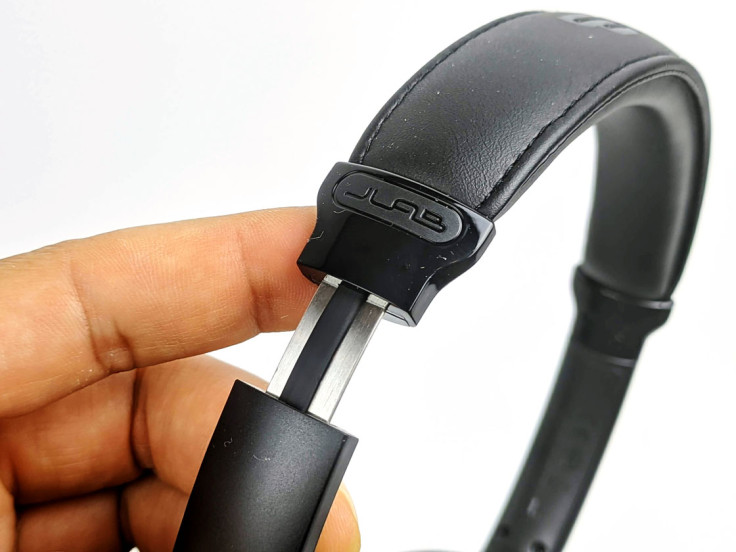 Solid Build with Comfort In Mind
Right off the bat, the JLab Go Work actually incorporates many retro headphone designs that gives it a bit of a vintage vibe. It's a medium sized, on-ear headset with swivel head ear cups and stitching on the faux leather headband. The classic look is merged with the modern JLab design motif: truncated cone and its company insignia on the sides of the cups. The fusion of styles gives the Go Work a distinctive look that is neither all serious nor all playful.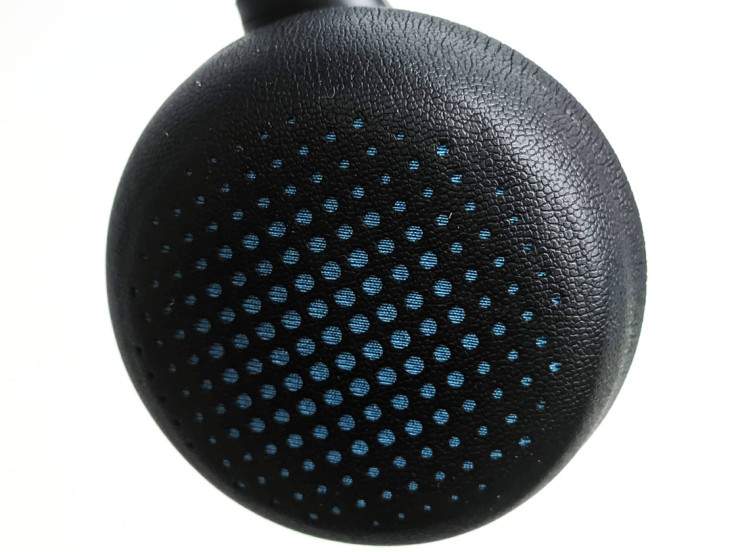 When putting the JLab Go Work headset on however, you'll find that there's nothing ambiguous about its comfort. The on-ear design uses what JLab calls 'Cloud Foam Cushions' that's wrapped in soft faux leather, which actually has a lot in common with Jabra's Elite 45h's ear cup design. Despite its on-ear design, they create a good seal that blocks out surrounding noise effectively.
Week-long Battery Life on a Single Charge
For me, my love for headsets began with the Jabra Elite 45h, which can last up to 50 hours on a single charge, and made me realize how nigh the end of the wired headset era is. The JLab Go Work has a more conservative rating of 45 hours - but honestly when you're at this range of battery life, those 5 hours doesn't make much difference in practice.
The 45 hour battery life basically allows me to never turn it off. Even when I'm not using the headset, I leave it connected so that whenever a phone call comes in, I put on the headset and pick up the call right away.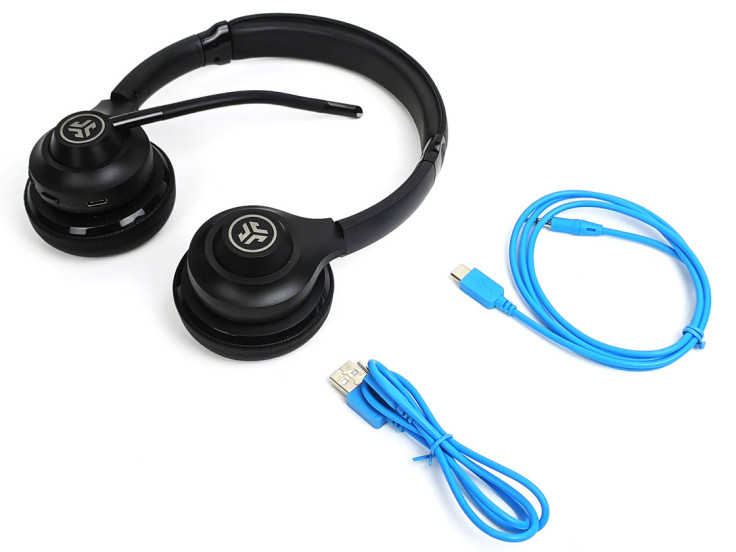 Reliable Multi Device Bluetooth Connection
On the occasions when I do need to reconnect the Go Work to my phone, the connection speed is almost instantaneous - which is another impressive feature on par with the best work headset that I've used so far.
The JLab Go Work also has the ability to be connected to two devices simultaneously, providing something that classic audio cable connections can't. For example, you can be connected to both your laptop and mobile phone at the same time, so that you can switch from a Zoom call to a phone call seamlessly.
The sound quality of the Go Work via Bluetooth is good for speech, and for some casual YouTube sessions. If you want better sound quality however, the cabled connection will still come out on top and provide the best musical experience. The cable connects to the audio device via its USB-C port, which offers a clean, low noise output.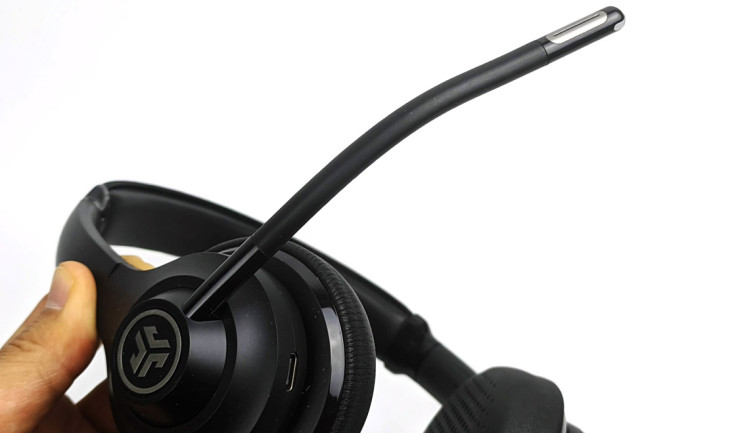 Clear Speech Pickup with Noise Cancelling
One of the most prominent features of the JLab Go Work headset is its boom mic, which brings the microphone right up to the wearer's mouth, ensuring it's picking up the maximum sound. The boom arm is flexible and can be shaped to fit different face shapes. This also helps with the durability of the boom, since it bends instead of breaking if you accidentally get it caught on something.
JLab also packed various features into the boom arm, from the quick mute button on the side of the ear cup that I can access easily without looking, and the mute indicator light that lights up on the tip of the boom arm, which my peripheral vision can pick up. It allows for a smoother transition between talking to someone next to you to speaking to the person on the call.
The Go Work offers a very strong noise suppression function - so strong that I've had multiple callers mistaken a disconnection due to the silence produced by the circuit between sentences. This comes in particularly useful when I'm in a more noisy environment like an open office, public transport or a busy street.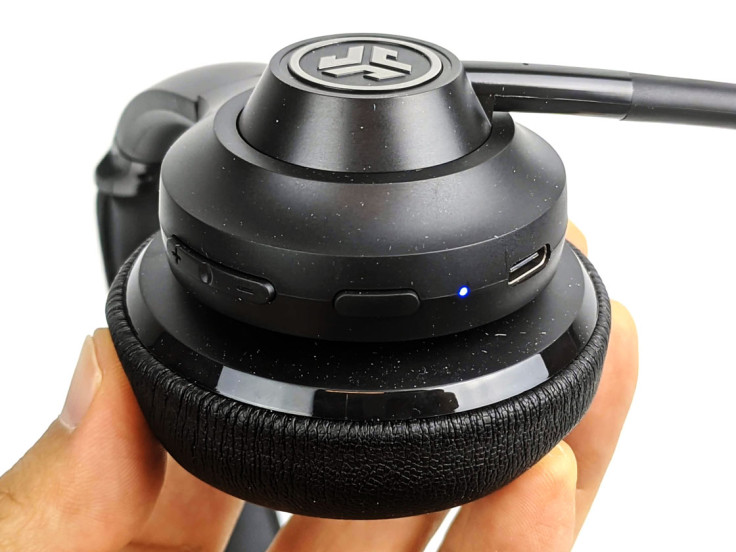 Simple and Effective Physical Controls
Other than the mute button for the mic, JLab have kept it simple with a common 3-button arrangement for wireless headphones: play/pause button, and volume up/down buttons. The placements were well arranged so that there was almost no learning curve. To be able to operate them blind so quickly meant less time getting used to the headset, and incorporating it into my workflow sooner.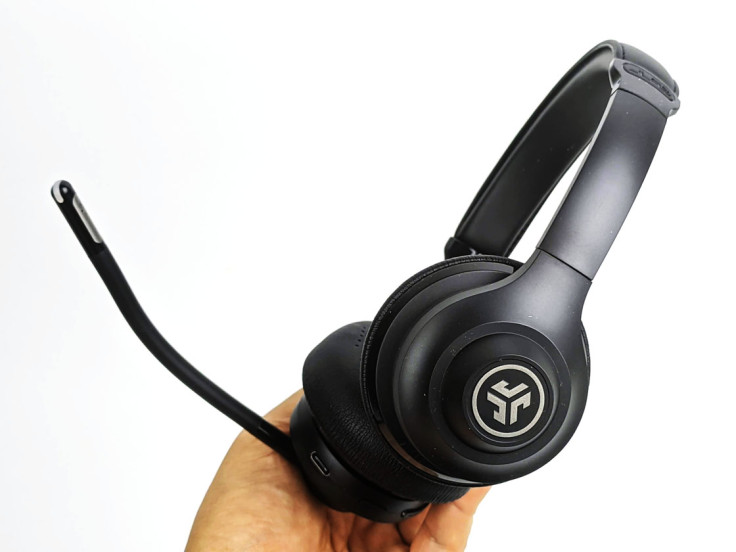 Final Verdict
The JLab Go Work gets all the important features of a headset right: comfort, battery life, clear speech pickup, reliable multipoint Bluetooth connectivity, cabled option and a good sound quality. What makes it even more impressive is that it's retailing for $49 - half of what many of its competitors are charging, making it a very good buy if you're in the market for a work headset.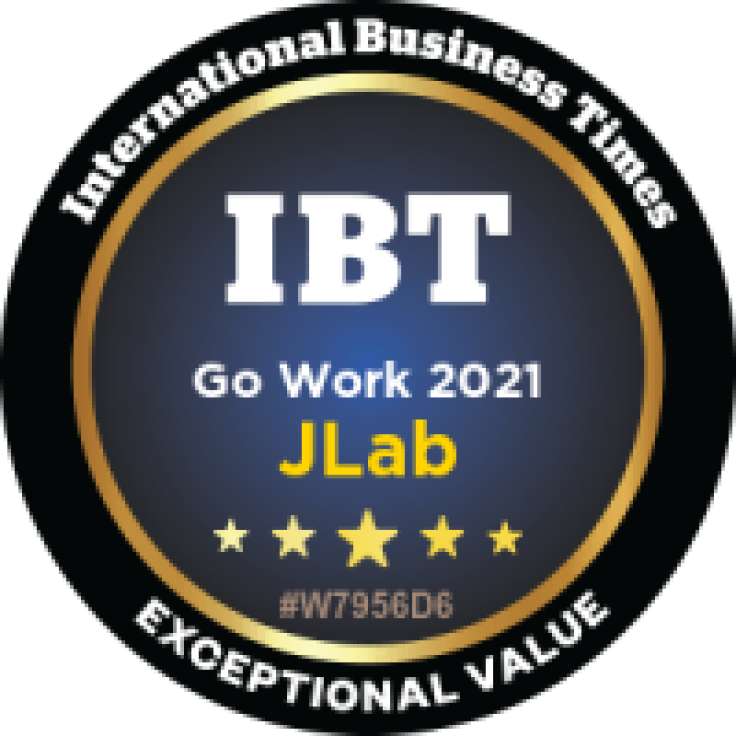 We're awarding the JLab Go Work with the IBTimes Exceptional Value badge due to the excellent cost/performance ratio it offers, and recommend it wholeheartedly.
Sam is a production engineer turned tech writer who specializes in seeking out gadgets that enhances productivity while still looking sharp. This is a contribution to an ongoing IBTimes review series on gadgets for Working From Home (WFH).
© Copyright IBTimes 2023. All rights reserved.