Joan Rivers' Surgery Clinic Under Investigation By New York Health Officials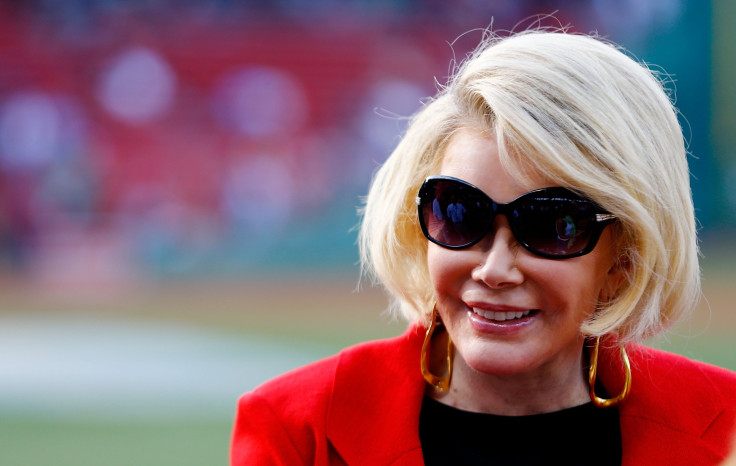 The clinic that performed Joan Rivers allegedly botched throat procedure last week is now under investigation by New York health officials, ABC News is reporting. The New York State Health Department said the "full investigation" follows a visit to the New York City clinic, Yorkville Endoscopy, which left the longtime comedian in cardiac arrest last Thursday.
Rivers, 81, is now being treated at Mount Sinai Hospital in New York and remains on life support. Rivers' daughter, fellow television star Melissa Rivers, confirmed her mother had been transported out of intensive care Wednesday and was resting comfortably in a private room.
"I know my mother would be overwhelmed by the continued outpouring of kindness, and I want to thank everyone for keeping us in their prayers." Melissa Rivers said. "On behalf of my mother and our family, we are extremely grateful for all the love and support we've received."
The comedian stopped breathing during a procedure at a doctor's office in New York City Thursday. There were rumors the procedure was botched and the family wants to take legal action. Rivers is the star host of "Fashion Police" on E!
Melissa Rivers has reportedly has a hard time handling her mother's illness. "She still thinks everything is going to be OK. She is refusing to admit that a world might exist without her mother in it," a source told the New York Daily News. "Others that are close to Joan are starting to realize that the outcome they want is very unlikely."
© Copyright IBTimes 2023. All rights reserved.