Joaquin Phoenix Stunned 'Joker' Co-Stars By Storming Off Set During Filming
Director Todd Phillip's upcoming big screen project, "Joker," has opened to rave reviews from almost every critic who watched movie in the recently concluded Venice Film Festival. Many critics hailed the movie as "one of the most important films of recent times" and applauded Joaquin Phoenix for his "menacing" portrayal of the diabolical clown.
But if you think that the process of making such a bold movie was easy, then you are wrong.
While talking about the film, Phillips told The Times that Phoenix's co-stars were so baffled by his behavior that they thought it was them who made Phoenix lose his composure on the set of the movie.
"In the middle of the scene, he would just walk away and walk out of the set. And the poor other actor thinks it is them and it was never them — it was always him and he just wasn't feeling it. If he goes on Jimmy Kimmel and walks off after two minutes, I'd be like, 'That's my boy'," the director of the movie said.
Phoenix is known for his intense behavior on movie sets and many of his previous co-stars have praised the "You Were Never Really Here" star for his professionalism during the making of a film.
His co-star and legendary actor Robert DeNiro called him a "consummate professional" and said that "he was quite intense in what he was doing."
Meanwhile, when Phoenix talked to the reporters at the 2019 Toronto International Film Festival, he said that portraying the clown prince of Gotham in "Joker" was "one of the greatest experiences of his career."
"It seemed limitless, in how you could interpret the character and what you could do with it. While doing this movie, I never felt like there were any rules," the actor said.
"Joker" has created a lot of buzz around the world after winning the prestigious Golden Lion Award at the 2019 Venice Film Festival. The movie reportedly got an 8-minute standing ovation from the critics and the viewers who were able to catch the movie at the event.
The movie will next be shown at the New York Film Festival on Oct. 2, 2019, and it is scheduled to hit theatres nationwide two days after.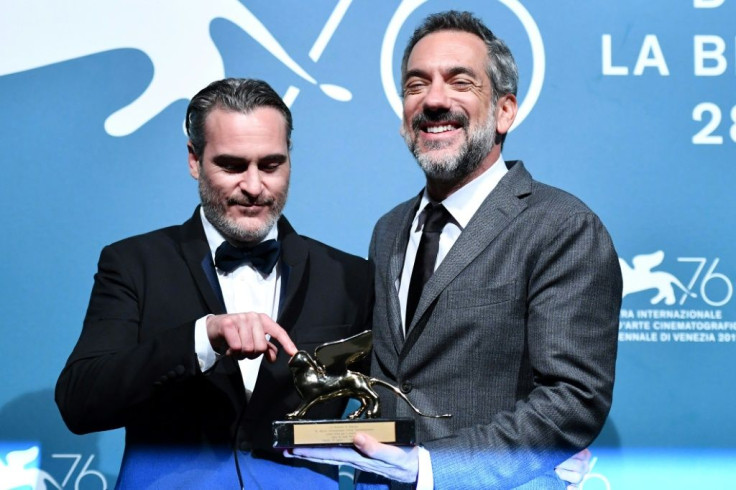 © Copyright IBTimes 2023. All rights reserved.