Joe Biden On Tara Reade Sexual Assault Allegations: 'They Aren't True. This Never Happened'
KEY POINTS
Joe Biden release statement ahead of his 'Morning Joe' interview
Biden on Tara Reade allegations: "They aren't true. This never happened."
Biden asks National Archives to search for the written complaint Reade said she filed
Joe Biden, the presumptive Democratic nominee for the November presidential elections, Friday denied the sexual assault allegation raised against him a former senate aide, saying the incident "never happened."
In a statement released ahead of an interview on MSNBC's "Morning Joe," where addressed the issue after a long silence, Biden said about the allegations raised by Tara Reade on March 25: "They aren't true. This never happened."
Later in the show, Biden essentially repeated what he said in the statement: "No it is not true. I'm saying unequivocally, it did not happen and it didn't," he said when Mika Brzezinski asked him about the sexual assault allegations that have threatened to disrupt his campaign.
Although the former vice president's campaign had unequivocally denied Reade's allegations, these were his first direct comments on them. Reade worked as an aide in Biden's office from 1992 to 1993. She has accussed him of assaulting her in the basement of an office building on Capitol Hill in 1993.
Reade said she had filed a written complaint at the time. The records from Biden's senate office remain under seal at the University of Delaware, and there have been calls on Biden to make them public. But Biden said Friday the archive does not contain personnel files.
It has been reported that between March 25, and April, when Biden announced his candidacy, officials for the Biden campaign had "rifled through" the documents on "at least one occasion."
In the statement, Biden addressed that issue: "There is only one place a complaint of this kind could be — the National Archives. The National Archives is where the records are kept at what was then called the Office of Fair Employment Practices."
He said he had requested that the "Secretary of the Senate ask the Archives to identify any record of the complaint she alleges she filed and make available to the press any such document. If there was ever any such complaint, the record will be there."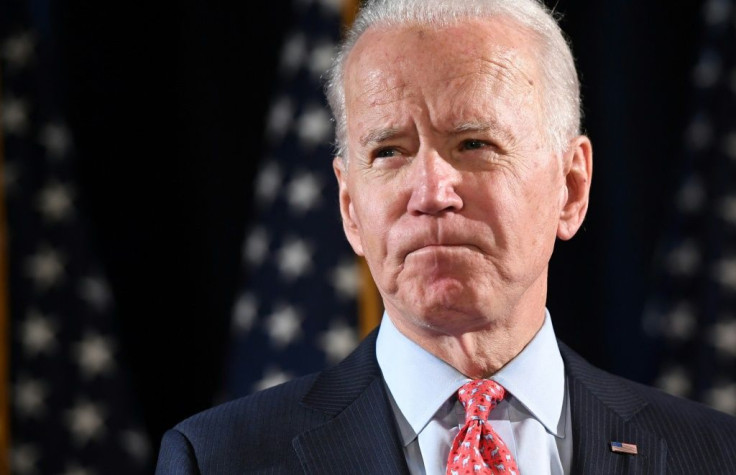 Reade had said that there were no witnesses to the alleged attack, but she described the incident to her brother and a close friend, who have separately confirmed her account. Reade said she'd been hesitant to share her story with the public over fears of retaliation and how it would impact her political aspirations. "I wanted to be a senator; I didn't want to sleep with one," she had said.
Along with Biden's silence, the marked shyness of the liberal press to confront Biden, in contrast to its high-decibel attempt to deny Brett Kavanaugh a seat on the Supreme Court, had attracted heavy criticism in recent days.
As pressure built up, Speaker Nancy Pelosi, D-Calif., on Thurday said Biden will have to "deal with" the allegations.
© Copyright IBTimes 2023. All rights reserved.