Joe Biden Wins Presidency Over Trump With 273 Electoral Votes
Joe Biden surpassed the 270 electoral votes needed to become president-elect on Saturday, defeating incumbent Donald Trump in a bitter race that could end up in the courts.
Biden cleared the 270 threshold when Pennsylvania awarded him its 20 electoral votes after more than three days of counting votes in an election that saw Americans cast ballots in record numbers both early and by mail due to the coronavirus pandemic.
Several states needed more time to count their votes to determine the outcome of Tuesday's election. The race remained at a stalemate until Saturday, when Biden finally sealed the deal with Pennsylvania. Biden was stuck at 253 electoral votes, as called by the Associated Press, while Trump sat at 213.
The delay centered around four key states -- Pennsylvania, Georgia, Arizona, and Nevada Biden moved ahead of Trump in Georgia and Pennsylvania early Friday.
Biden, who served as vice president for eight years under Barack Obama, will become the 46th president on Jan. 20. barring intervention by the courts. Trump has filed several lawsuits that allege votes were collected and counted improperly. Thursday evening, in a televised briefing from the White House, the president accused Democrats of trying to steal the election.
Biden will be 78 when he is inaugurated, becoming the oldest president in the country's history. His running mate, California Sen. Kamala Harris, will become the first female vice president as well as the first who is of both African and Asian descent.
Trump clashed with the Washington establishment from his first day in office four years ago. He was impeached, but not removed over his alleged attempt to solicit help in his re-election bid from Ukraine by asking for an investigation into Biden and his son, Hunter. Trump also made waves in foreign policy, race relations, immigration, and international trade.
Political scientists attribute his loss to his handling of the coronavirus crisis, which drove early and mail-in voting.
If Trump maintains his court fights, his case could wind up before the highest court in the land -- just as the Bush-Gore race did 20 years ago. Conservatives hold a 6-3 advantage. The president appointed three justices -- Neil Gorsuch, Brett Kavanaugh and, just last week, Amy Coney Barrett.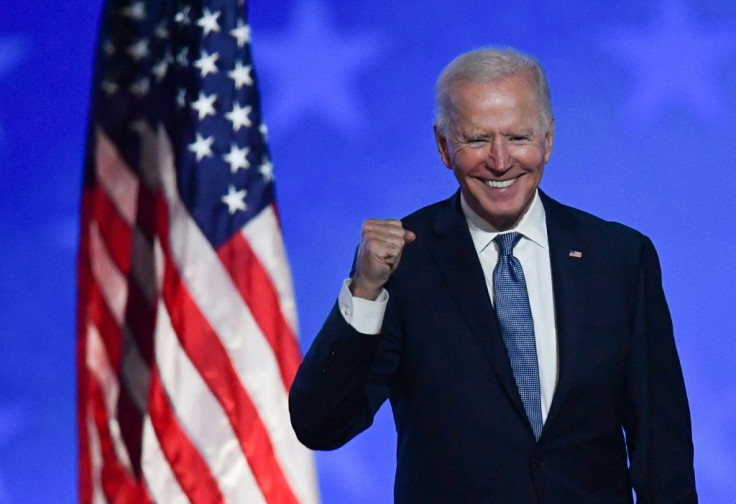 © Copyright IBTimes 2023. All rights reserved.