Joe Exotic Is Innocent: Defense Speaks Out After Missing Pardon
Serving time for a murder-for-hire plot, a lawyer for Joe Exotic, featured in the documentary series "Tiger King," says he maintains his innocence after missing out on a pardon from former President Donald Trump.
Exotic, whose real name is Joseph Maldonado-Passage, is serving a 22-year prison sentence in Texas for violations of federal wildlife laws at his tiger sanctuary and for playing a role in a murder-for-hire plot targeting his rival, Carole Baskin.
Expecting a Trump pardon, Exotic's legal team rented a limousine to pick him up from prison. He was not, however, among the long list of those receiving last-minute relief from the Trump administration. Eric Love, a private investigator who joined Exotic's defense team, said his client maintained his innocence.
"Since his trial, the evidence has made it clear that Joe is not guilty but, rather, he is a victim of the persons he trusted most," he was quoted by Fox News as saying.
A report from Entertainment Weekly added that Donald Trump Jr. once quipped that Exotic's sentence was excessive.
Sentenced in 2019 and incarcerated in May 2020, Exotic's legal team, dubbed "Team Tiger" sent a lengthy letter to the Justice Department advocating for a pardon, arguing his conviction was flawed.
The team later sued the department for refusing his request.
In a Twitter account carrying the name Joe Exotic (run by his team), the commentator said his homosexuality in part was behind the denial.
"I was too innocent and too GAY to deserve a Pardon from Trump," the post read. "His corrupt friends all come first."
Trump pardoned several of his close allies, including Steve Bannon, accused of defrauding donors over the former president's wall along the border with Mexico.
Exotic's alleged target, Baskin, told Fox she was relieved the 57-year-old star of the Netflix series "Tiger King" was staying behind bars.
"I'm taking a deep breath because I feel such a sense of relief," she said.
Netflix released the docu-series in March, just as the world was shutting down in the face of the pandemic. It pulled in millions of viewers and landed Baskin a spot on "Dancing With The Stars."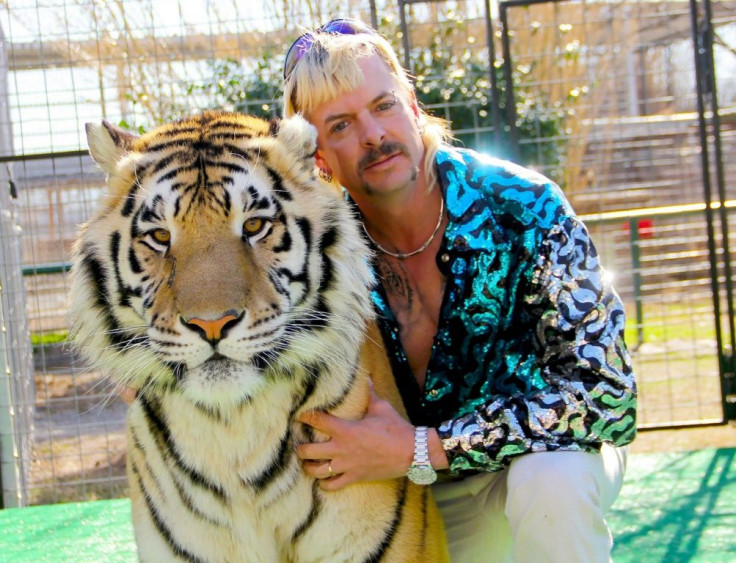 © Copyright IBTimes 2023. All rights reserved.