Joe Rogan Posts Apology Video On Instagram For Past Use Of Racial Slurs
UFC commentator and podcast star Joe Rogan has apologized for continually using racist language in the early days of his Spotify-exclusive show.
Singer-songwriter India Arie posted a compilation of clips on Instagram that show Rogan using racially insensitive language, particularly the N-word.
"I'm making this video to talk about the most regretful and shameful thing that I've ever had to talk about publicly," Rogan said in an Instagram video. "There's a video that's out, that's a compilation of me saying the N-word… 12 years of conversations on my podcast, and it's all smushed together, and it looks [expletive] horrible, even to me."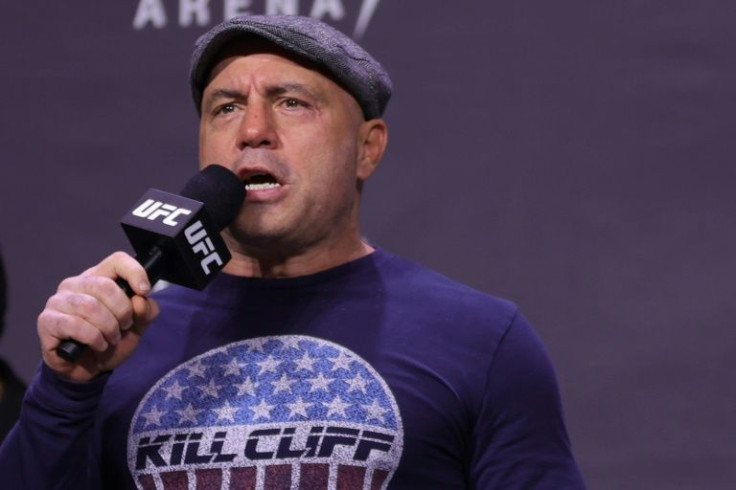 Arie has stated that she is removing her music from Spotify in protest. "He shouldn't even be uttering the word," she said. "Don't even say it, under any context. Don't say it. That's where I stand. I have always stood there."
Other artists have also asked Spotify to remove their music from the platform due to the belief that Rogan's podcast spreads COVID-19 misinformation. Rogan has also responded to the criticism on that end, pledging that he "will do [his] best to balance out these more controversial viewpoints with other people's perspectives, so we can maybe find a better point of view."
"What if we all leave [Spotify]?" Arie added. "Then we can start having a conversation. You can go from a conversation to a negotiation."
© Copyright IBTimes 2022. All rights reserved.
FOLLOW MORE IBT NEWS ON THE BELOW CHANNELS