John Boyega Net Worth: Actor Earned Only $300,000 From 'Star Wars; The Force Awakens'
KEY POINTS
John Boyega was trained at the Identity Drama School in Hackney
He has an estimated net worth of $6 million
Boyega joined the Black Lives Matter rally in London
John Boyega's net worth is around $6 million. He was able to amass such a big fortune thanks to his role in the "Star Wars" films.
Boyega was a relatively unknown actor before getting the "Star Wars" gig. According to Celebrity Net Worth, his first movie was "Attack the Block" in 2011, in which he received a Black Reel Award for his performance. Boyega then appeared in the TV series "24: Live Another Day," starring Kiefer Sutherland as Jack Bauer. In 2016, he received the biggest break of his career when he scored the role of "Finn" and starred alongside fellow newcomer Daisy Ridley.
A lot of upcoming stars that were chosen for a franchise as big as "Star Wars" eventually went on to have successful careers in Hollywood. However, a report from Business Insider revealed that the British actor only received a $300,000 salary for his role in "Star Wars: Episode VII – The Force Awakens." Normally, for newcomers, the pay is a bit lower than more established and famous co-stars and Ridley and Boyega's cases are not different. When compared to how much franchise regulars Harrison Ford, Mark Hamill and Carrie Fisher received in the same film, there is a considerable gap.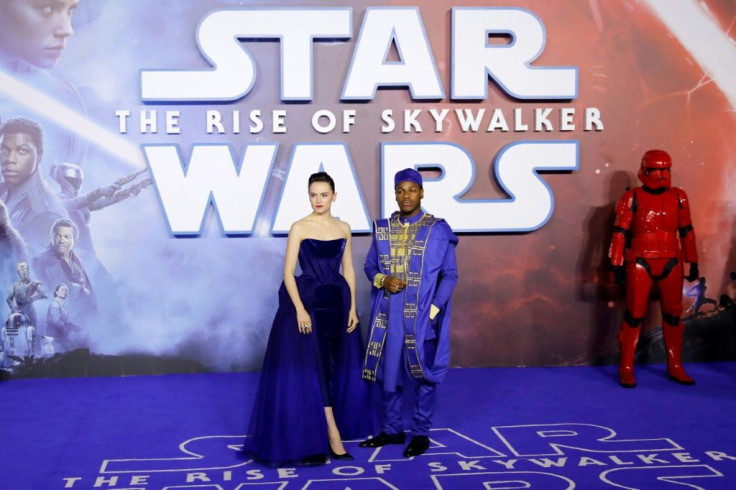 Ford reportedly earned anywhere between $10 million to $20 million to reprise his role as Han Solo while Hamill and Fisher reportedly received millions, per Variety. The figures did not include bonuses based on box office haul, which means Boyega and Ford could have received a lot more.
The Peckham, London, England native was trained at the Identity Drama School in Hackney. Aside from "Star Wars," Boyega also acted in other movies such as "Junkhearts," "Half of a Yellow Sun," and "Imperial Dreams." Due to his rising influence, Forbes included him on the 2016 30 Under 30 - Europe - Hollywood & Entertainment list. He would later reprise his role as Finn in "The Last Jedi" (2017) and "The Rise of Skywalker" (2019).
While his profile and bank accounts considerably expanded due to the franchise, Boyega recently aired his opinion that actors who are non-white were pushed to the side in the "Star Wars" films. He cited co-stars Naomi Ackie, Kelly Marie Tran and Oscar Isaac who received the same treatment, as per The Guardian, Boyega added that Disney featured them as part of the bigger picture at first but ultimately, their characters were not given emphasis like that of Ridley or Adam Driver.
The 28-year-old has always been vocal with his opinions and beliefs. He joined and gave an emotional speech at the Black Lives Matter rally in London in June 2020.
© Copyright IBTimes 2023. All rights reserved.