John Dingell Dead At 92, Tributes From Political Leaders Pour In
Former Rep. John Dingell, the longest-serving member of Congress, died Thursday at the age of 92 at a hospice care in Detroit. He was diagnosed with prostate cancer in 2018 that he chose not to treat.
On Wednesday, his wife, Debbie Dingell tweeted saying she was with her husband at their home in Detroit.
"Friends and colleagues know me and know I would be in Washington right now unless something was up. I am home with John and we have entered a new phase. He is my love and we have been a team for nearly 40 years," she said.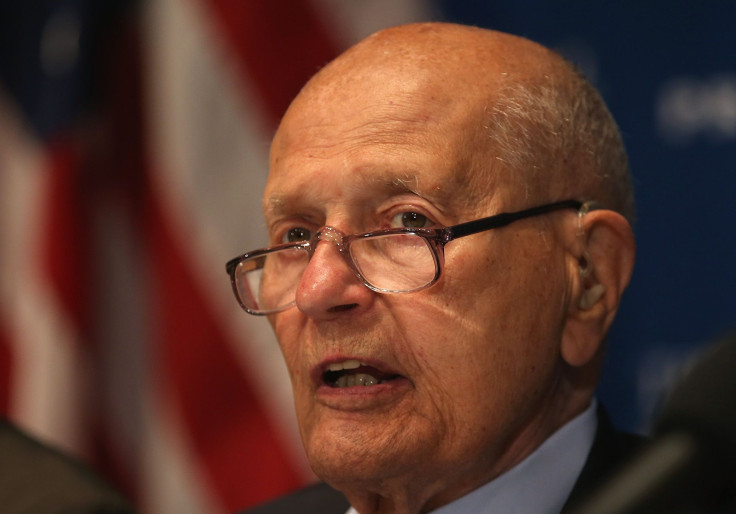 Born in Colorado Springs, Colorado, on July 8, 1926, Dingell took over his father's seat in the House of Representative in 1955 at the age of 29 after John Dingell Sr. died. Dingell, a Democrat, served in the House for more than 59 years before he announced in 2014 that he would not run for his 30th full term since he could not have lived up to his own standards. However, his wife did run for his seat and is serving her third term since.
Known for his quick wit, Dingell was a fierce advocate for the automobile industry and was frequently in conflict with environmentalists, although they did applaud his work on conservation, clean air and water and the protection of endangered species.
Despite his retirement in 2014, Dingell was very active on Twitter. With a following of over 252,000, he used the platform as an outlet to talk about everything right from the University of Michigan football to the current political scene and sometimes even making fun of himself for his old age.
Reactions poured in from fellow politicians, Twitter followers and friends after the news of Dingell's death was out.
Former President Barack Obama tweeted: "We lost two great Americans today – Frank Robinson and John Dingell – citizens who inspired me and so many others by leading on the civil rights issues of our time, opening doors to others, and leaving it all on the field."
Former President Bill Clinton said Dingell represented the people of Michigan with "honor, integrity and great good humor."
Rep. Jennifer Wexton called him a legendary public servant, while also sending condolences to his family.
Rikki Vaughn, a candidate for the U.S. Senate, said Dingell was the "voice of a lion for the people."
© Copyright IBTimes 2023. All rights reserved.