John Legend Explains Why He, Wife Chrissy Teigen Opted To Discuss Their Pregnancy Loss In Public
KEY POINTS
John Legend said sharing the pregnancy loss he and Chrissy Teigen experienced helped them heal
The "All of Me" singer said that they found a community that supported them after sharing their experience
Legend was glad his wife urged him to share it because he realized it was the right thing to do
John Legend spoke about the pregnancy loss he and his wife, Chrissy Teigen, experienced last year and explained why they chose to share it publicly.
The "All of Me" singer made a virtual appearance on CBS' "This Morning" where he got candid about the pregnancy loss their family experienced in September. According to him, sharing it helped with their healing process because they found a community who supported and grieved with them.
"You know, Chrissy always is more sharing than I am. I'm a bit more private," Legend was quoted by Entertainment Tonight as saying. "But what I've learned through that process is, first of all, how often this happens to so many other families around the world."
"We felt a real sense of community by sharing it with other people. They felt seen by us, we felt seen by them, and I think it helps everyone deal with their grief when they know there are other people out there feeling it too," he added.
Unlike Legend, Teigen has been more open about her heartbreak over the pregnancy loss. The model also encouraged him to do the same and he agreed that it worked.
"I am so glad Chrissy's instinct was to share this, because it was really the right thing to do," he explained. "I think it helps us get through it, and I think it helped other families going through the same thing get through it."
Legend added that many experience the same, but the experience would often leave parents with so much pain and discomfort to share it with the world.
Meanwhile, Teigen recently revealed that Meghan Markle reached out to her after she lost her baby.
"She had written me about baby Jack.... but yeah she is really wonderful and so kind — just as kind as everyone says she is," Teigen said of the Duchess of Sussex.
Prince Harry and Markle also lost a baby last year. The former "Suits" star penned a heartbreaking personal essay for The New York Times in November detailing her miscarriage in July. The duchess also chose to share her experience to encourage compassion and further conversation around pregnancy loss because many still consider miscarriage a taboo.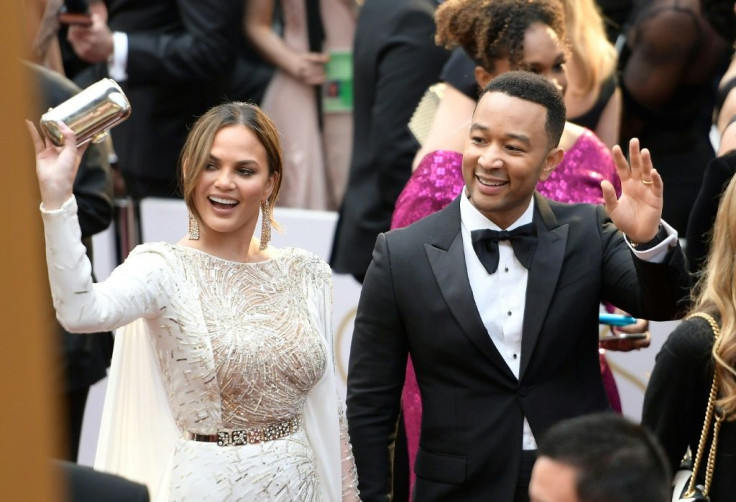 © Copyright IBTimes 2023. All rights reserved.