John Lennon's Tooth Could be Sold for $15K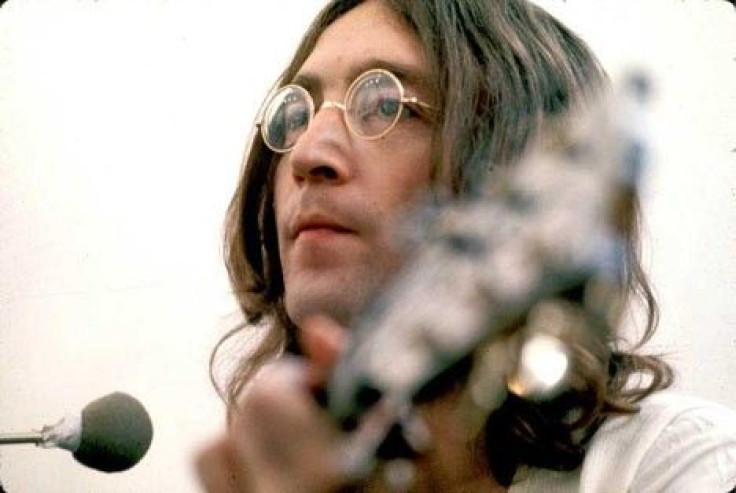 One of John Lennon's teeth will be sold at an auction in Stockport, England on Nov. 5.
This is the most wonderful and weird item that we have ever had for sale, Omega Auctions's Karen Fairweather told BBC. It is a truly unique item and it is really difficult to put a value on it.
We are expecting it to achieve at least 10,000 pounds ($15,000) but it is not unknown for these items as rare as this to reach six figures.
The tooth is owned by Dot Jarlett, who worked as Lennon's housekeeper in the late 1960s. Jarlett was given the tooth while working for the Beatle at his Kenwood mansion in Surrey.
He was in the kitchen and he had this tooth which he had wrapped in a piece of paper, Jarlett's son Barry Jarlett told the British publication.
He said: 'Dot will you dispose of this' and then he said: 'Or, as your daughter's a Beatles fan, you can give to her as a souvenir.'
He was very generous to my mother, Jarlett added. He treated her like family because he didn't really have a very big family and he really looked after my mum. He used to call her Aunty Dot.
John Lennon memorabilia are enormously popular auction items, and continually fetche a high price. Last year, Lennon's handwritten lyrics for the Beatles song A Day in the Life earned $1,202,500 at auction in New York, The Mirror reported.
We get a lot of people buying memorabilia as investments, Fairweather told CNN. Or it could just be a fan that really, really wants a part of John Lennon.
While Lennon's tooth, which is yellowed and apparently had a cavity, is not the only strange body part of a famous musician to go up for sale.
A clump of hair from King of Rock and Roll Elvis Presley was sold for $18,300 in 2009 by Leslie Hindman auctioneers. The hair was reportedly taken after an Army haircut in 1958.
The Jarlett family still has a number of objects owned by Lennon. They have sold the jacket Lennon wore on the cover of the Rubber Soul album, and Barry Jarlett says he plans to keep a leather wallet owned by Lennon.
© Copyright IBTimes 2023. All rights reserved.