John Oliver Puts Disney's Hotstar On Blast After They Censor His Show: 'Did You Catch That?'
John Oliver claims his jokes about Disney have been censored by the Disney-owned streaming service Hotstar, which broadcasts his program in India. On the most recent episode of his HBO talk show, "Last Week Tonight With John Oliver," Oliver put the company on blast.
After showing his audience a clip from one of the episodes uploaded by the company, Oliver pointed out what was wrong with it, according to The Hollywood Reporter.
"Did you catch that?" Oliver asked, before pointing out a particular moment in which a cut to an "unflattering close-up" randomly occurred. "You probably didn't," he continued, "because it fits so seamlessly with the familiar rhythms and consistent visual style of this television show."
The clip begins at the 2:10 mark below. Warning: There is some NSFW language in the video.
That particular clip aired in 2019 when Oliver showed a scene from a 1980s Disney ad involving Mickey Mouse. Oliver's joke revolved around the iconic Disney character being involved with drugs. Apparently, the edit by Hotstar was made to mask a deleted joke, covering up any signs that it was taken out.
"Why did they do that? It's hard to say," Oliver said. "It might be because Hotstar is actually owned by Disney, and they seem extra-sensitive about Disney references."
Oliver then showed another clip involving a joke about Donald Duck's genitalia, regarding its "corkscrew" shape, something the host said is anatomically correct. This joke was also removed.
More recently, Oliver made jokes about Narendra Modi, India's prime minister. Hotstar decided not to air the episode at all.
Hotstar is one of India's largest streaming platforms and is available in 17 languages.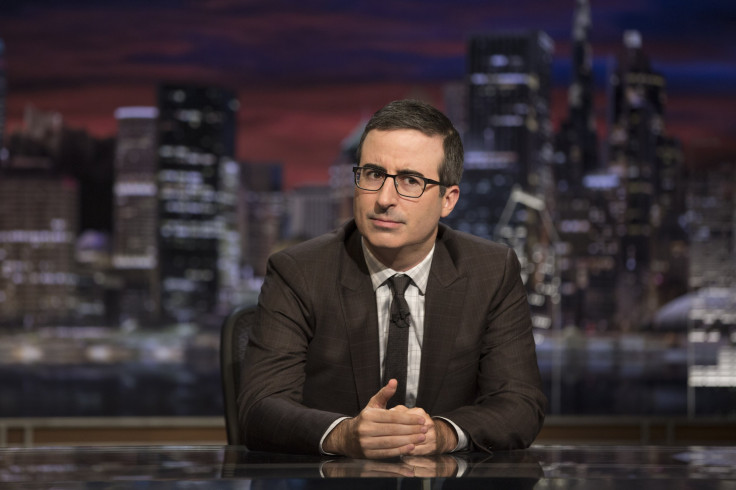 © Copyright IBTimes 2023. All rights reserved.