Johnny Cash: 10 Quotes, Lyrics To Remember The Influential Songwriter On His 85th Birthday
Johnny Cash, whose birthday is Sunday, played a big role in shaping music throughout the 20th century. Remembered as a country musician, Cash also dabbled in genres that ranged from blues to gospel to rock, selling more than 90 million records during his career.
Although Cash died in September 2003 from complications from diabetes, his legacy carries on through music and lyrics. Here are 10 quotes by the musician to remember on his birthday:
"I have tried drugs and a little of everything else, and there is nothing in the world more soul-satisfying than having the kingdom of God building inside you and growing." — Cash, during evangelistic conference Explo '72
"I'm thrilled to death with life. Life is — the way God has given it to me was just a platter — a golden platter of life laid out there for me. It's been beautiful." — Cash, during a CNN interview in 2002
"I love the freedoms we got in this country, I appreciate your freedom to burn your flag if you want to, but I really appreciate my right to bear arms so I can shoot you if you try to burn mine." — from "Ragged Old Flag" on Cash's live album "The Great Lost Performance"
"Hello, I'm Johnny Cash." — Cash's opening lines for a number of his concerts
"I keep a close watch on this heart of mine, I keep my eyes wide open all the time, I keep the ends out for the tie that binds. Because you're mine, I walk the line." — lyrics from "I Walk The Line"
"I ain't gonna repeat, what I said anymore, while I'm breathin' air that ain't been breathed before. I'll be just as gone as the wild goose in winter, then you'll understand your man, meditate on it, understand your man, you hear me talking." — lyrics from "Understand Your Man"
"I bet there's rich folks eatin' in a fancy dining car, they're probably drinkin' coffee and smokin' big cigars, but I know I had it comin,' I know I can't be free, but those people keep a-movin,' and that's what tortures me." — lyrics from "Folsom Prison Blues"
"I wear the black for the poor and the beaten down, livin' in the hopeless, hungry side of town, I wear it for the prisoner who has long paid for his crime, but is there because he's a victim of the times." — lyrics from "Man In Black"
"What have I become, my sweetest friend, everyone I know goes away in the end. And you could have it all, my empire of dirt, I will let you down, I will make you ​hurt." — lyrics from "Hurt"
"Love is a burning thing and it makes a firery ring. Bound by wild desire, I fell in to a ring of fire." — lyrics from "Ring of Fire"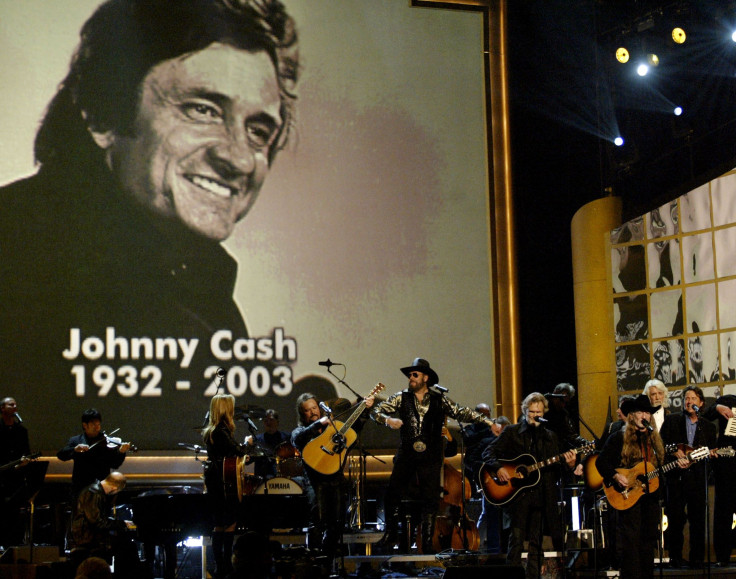 © Copyright IBTimes 2023. All rights reserved.