Johnny Depp Granted Access To Amber Heard's Phone Records To Prove Alleged 'Fake' Assault Photos
KEY POINTS
The court has allowed Johnny Depp's team to have an expert examine Amber Heard's phone
Depp's legal counsel wants to check Heard's phone in hopes of proving that her assault photos were fake
Depp's lawyer said the Sun's expert concluded that Heard's photos with bruises on her face "were manipulated"
Johnny Depp scored another victory in his legal battle against this ex-wife, Amber Heard, according to a report.
The "Pirates of the Caribbean" star wanted access to Heard's phone records in a bid to prove that she faked the assault photos that she showed to the court during depositions. The court granted Depp's request Wednesday, Page Six reported.
Depp's team alleged that the "Aquaman" actress doctored the pictures and her injuries in the photos were fake. The photos Depp's team was talking about showed Heard with two black eyes, which she claimed to have suffered in 2015 at the hands of her ex-husband.
"Ms. Heard's counsel has repeatedly used these phony photographs at deposition," Depp's lawyer Benjamin Chew alleged to the Circuit Court of Fairfax County, Virginia, in a court filing.
The "Minamata" actor is suing Heard for defamation after she wrote an article about domestic violence. She never mentioned his name, but he believed that it was an attack on him.
Heard claimed to have suffered two black eyes, a broken nose and a broken lip after their fight in 2015 in Los Angeles. However, Depp's lawyer, Chew, said the LAPD who responded to the alleged beating "found no injury upon Ms. Heard and no disruption to the penthouses."
"Ms. Heard and her friends then fabricated photos that she used to obtain an ex parte TRO [temporary restraining order] and a $7 million divorce settlement which Ms. Heard falsely testified in London she gave to the ACLU and, more scandalously, to the Children's Hospital of Los Angeles; sick children with cancer," Chew said in his filing.
Chew also said that the LAPD who responded to the call "disavowed the photographs" and "said they did not depict what they saw."
Following the court's decision, Depp's legal team can have an expert examine Heard's phone to find evidence of any photo tampering. Chew also shared that the photos provided to them earlier didn't have any metadata. So, their expert Bryan Neumeister could not verify the details.
"Mr. Neumeister's preliminary investigation shows that a number of the photographs have been run through a photo editing application called Photo 3 that can easily manipulate images such as showing bruises where none actually existed," Chew explained.
Furthermore, Chew argued in the Virginia court filing that the Sun's own expert concluded that Heard's photographs with bruises on her face "were manipulated three years later." The expert found the photos from an iPad Pro 10.5 and concluded that the editing trial bundle versions used would have been on or after Oct. 6, 2018.
Depp sued U.K. tabloid The Sun for calling him a "wife-beater" in its 2018 article, but he lost the case. Judge Andrew Nicol reached the verdict after deciding that 12 of the 14 alleged incidents of domestic violence reported by Heard occurred. Depp asked for permission to appeal in his wife-beater libel case, but it was denied. Depp's supporters continued backing him by using the hashtags "#JohnnyDeppIsInnocent" and "#JusticeForJohnnyDepp" on Twitter after his defeat.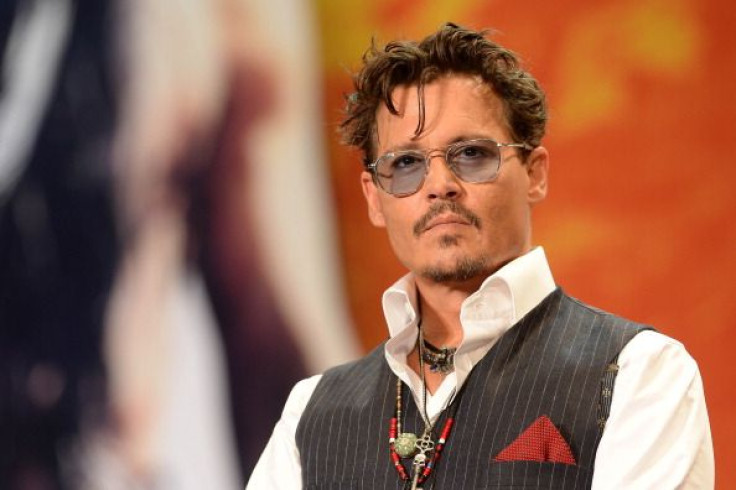 © Copyright IBTimes 2023. All rights reserved.