Johnny Depp 'The Hero' In 'Crazy Villain Story' With Amber Heard, Bethenny Frankel Says
KEY POINTS
Bethenny Frankel weighed in on Amber Heard's ongoing defamation trial with ex-husband Johnny Depp
The reality star called Heard "the craziest woman that's walked this planet"
Frankel claimed Depp "looks like a hero only" in a relationship with Heard
Bethenny Frankel slammed Amber Heard as the defamation trial between the actress and her ex-husband Johnny Depp continues.
The "Real Housewives of New York City" alum called Heard "the craziest woman that's walked this planet" while discussing the ongoing Virginia trial on Thursday's episode of her "Just B with Bethenny Frankel" podcast.
"Johnny Depp looks like a hero only in a relationship with Amber Heard," the 51-year-old reality star was quoted as saying by Page Six.
The businesswoman and philanthropist then joked that Depp "is gonna be f–king anointed Gandhi and the pope" when all is said and done "because he was in a relationship with the craziest woman that's walked this planet."
"I'm sure Queen Elizabeth is calling him being like, 'Come here, I wanna give you a knighthood because you're now a hero in this crazy villain story,'" Frankel added.
She went on to say that "it doesn't make sense" that Depp looks like the hero in the former couple's trial as she thinks the actor would be considered "a raving, [MDMA], cocaine, s–t-in-bed-tolerating man" if he were with anyone else beside Heard.
"But here, he looks …" Frankel continued, breaking out into a Mariah Carey song, "'and then a hero comes along!' because Amber Heard is who he's being compared to."
Frankel's take on Depp, Heard and the exes' ongoing legal battle received mixed responses from her followers on Instagram. Some accused the reality star of being callous and insensitive.
"Disappointed she turned against Amber after describing the jealousy and emotional abuse she herself experienced with her ex," one person commented.
The Instagram user added that Depp was richer and more powerful and allegedly had a history of being jealous, destroying property and accusing Heard of having affairs. According to the commenter, Frankel used to complain about her ex harassing her and calling her names.
"I'm sure your ex thought that about you. The one thing you shouldn't be doing is passing such judgment like this when you don't know the ins or outs of their relationship," another user commented, addressing Frankel.
"I usually agree with [Frankel] but not on this. [Depp's] flaws don't make him a saint or villain for being in a grossly toxic relationship," a third person wrote.
But others supported Frankel's take, saying they believe that Depp was the victim and that he was not the person Heard and her witnesses are describing on the stand.
"Just because he does drugs does not make him a monster. I'm sure some of your fancy friends do drugs that you don't know about. Johnny seems like an artist, which he is," one wrote.
"Women like Amber Heard who falsely report abuse or portray themselves as the abused as opposed to the abuser ruin it for true victims," another alleged.
"We've loved and laughed for decades with Johnny's characters… We love the man even more now," a third person wrote.
Depp is suing Heard for $50 million over a 2018 op-ed she wrote for The Washington Post about surviving domestic abuse. Although the "London Fields" star didn't mention him by name, the "Fantastic Beasts" actor argued that it tarnished his name and cost him movie roles.
Heard is countersuing for defamation, claiming Depp launched a smear campaign to discredit her allegations as a "hoax."
The trial continues.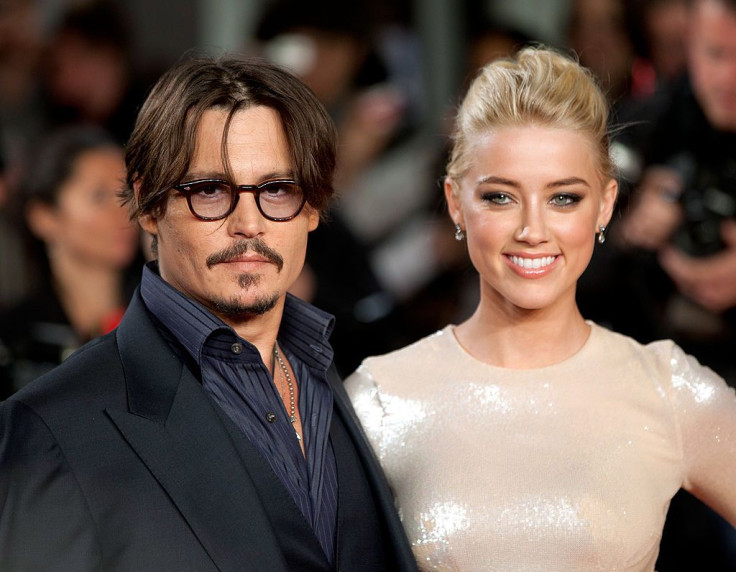 © Copyright IBTimes 2023. All rights reserved.