Johnny Depp To Pay $38,000 To ACLU Despite Winning Against Amber Heard
KEY POINTS
Depp's legal team had subpoenaed ACLU to produce documents that were used as evidence against Amber Heard in court
ACLU originally claimed $86,256 in legal expenses for their involvement in the court case
Depp had denied paying the expenses calling them "exorbitant and unsupported"
Johnny Depp has been ordered to pay $38,000 in compensation to the American Civil Liberties Union (ACLU), a Manhattan Supreme Court justice ruled Friday.
ACLU originally requested payment of $86,256 from the actor in legal fees for their involvement in the defamation case he filed against ex-wife Amber Heard and the countersuit she filed. Depp's team had filed a court motion denying the request. Heard had pledged to donate $3.5 million to ACLU from the $7 million she received in her divorce settlement from Depp. Records produced in court showed Heard only paid half of what was promised.
ACLU said their attorneys reviewed over 7,500 papers and finally handed over 2,000 documents to Depp's legal team, according to OK Magazine. Out of the 2,000 documents, 1,900 were used as court evidence against Heard.
The nonprofit organization additionally claimed they "produced three witnesses -- including its executive director -- for over 16 hours of depositions."
In an expenditure report, the ACLU broke down total expenditure amounting to $86,256. This includes payments to four workers who were hired to assist with the required documentation, according to court documents.
A senior associate worked 38.7 hours at $799.50 per hour for a total of $30,940.65; a junior associate worked 78.6 hours at $500.20 per hour for a total of $39,315.72; a litigation support manager worked 17.1 hours at $336.20 per hour for a total of $5,749.02, and a litigation support analyst worked 31 hours at $295.20 per hour for a total of $9,151.20. ACLU additionally asked for $1,096 in additional expenditures.
ACLU's lawyer Stephanie Teplin had argued that $86,000 compensation was for "considerable expense spent responding to onerous subpoenas served by Mr. Depp from an underlying action in which neither the ACLU nor any of its employees are parties."
Depp's legal team argued these expenses were "exorbitant and unreasonable" adding that the organization must be denied payment after it was proved that ACLU ghostwrote the defamatory op-ed published in the Washington Post in 2018.
According to Friday's ruling, Depp has been ordered to pay $38,000 to ACLU in reasonable production fees and costs, which must be fulfilled in 90 days.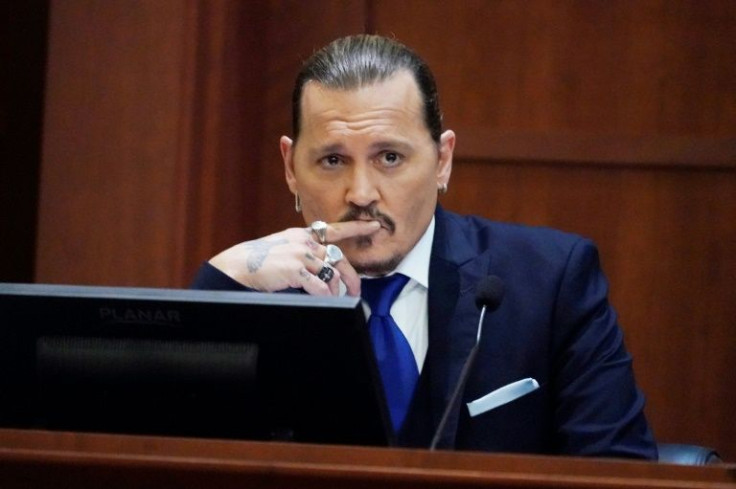 © Copyright IBTimes 2023. All rights reserved.