Winona Ryder Admits She Went Through A Rough Patch After Johnny Depp Split
Winona Ryder went through a rather difficult time when she ended her engagement with Johnny Depp in the early 1990s. The actress opened up about her ordeal as she gave her fans a glimpse into her private life in an interview with Harper's Bazaar.
Depp, now 59, and Ryder, 50, first met at the New York premiere of "Great Balls of Fire!" in 1989. They had their first date two months later, and five months after that, the "Edward Scissorhands" co-stars were engaged. Depp even got a "Winona Forever" tattoo, which he changed to "Wino Forever" after they broke up in June 1993.
While talking to the magazine, Ryder called the said breakup and the 90s Hollywood culture at the time her "'Girl, Interrupted' real life," in reference to her 1999 movie about mental health struggles. She then shared that an "incredible" therapist helped her out by suggesting she try picturing her younger self and being kinder to that girl.
"I remember, I was playing this character who ends up getting tortured in a Chilean prison [in the 1994 drama "The House of the Spirits"]. I would look at these fake bruises and cuts on my face [from the shoot], and I would struggle to see myself as this little girl. 'Would you be treating this girl like you're treating yourself?' I remember looking at myself and saying, 'This is what I'm doing to myself inside.' Because I just wasn't taking care of myself," she recalled.
"I've never talked about it. There's this part of me that's very private. I have such, like, a place in my heart for those days. But for someone younger who grew up with social media, it's hard to describe," she added.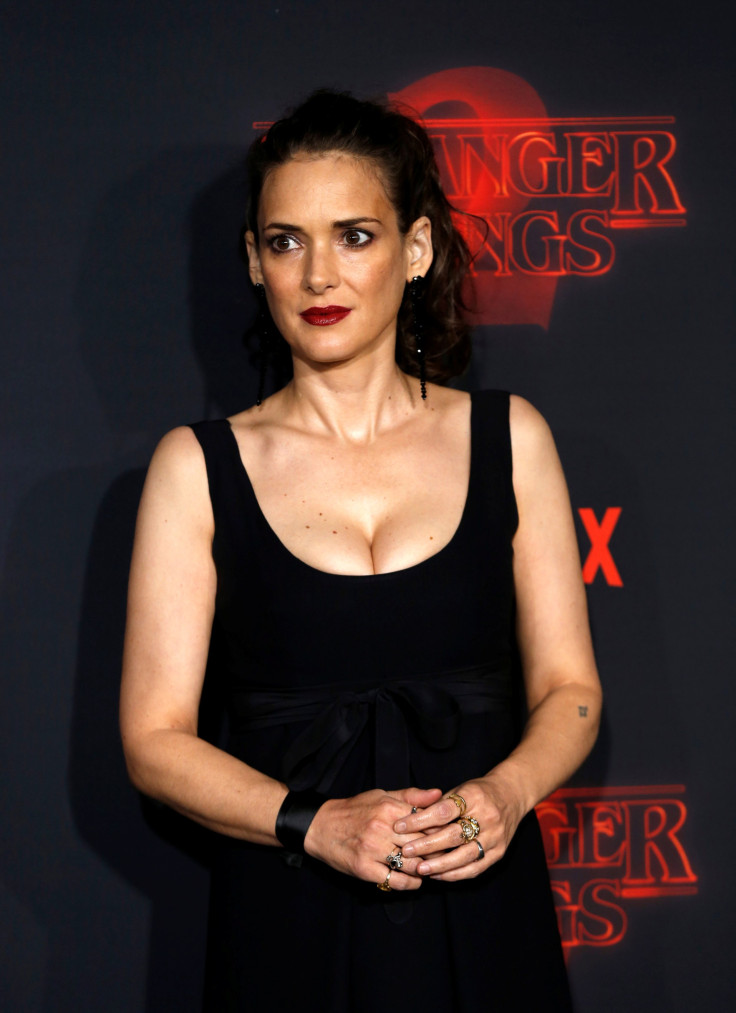 When Depp was issued a restraining order by his ex-wife Amber Heard for domestic abuse in 2016, Ryder told Time magazine that Depp was never abusive toward her while they were in a relationship.
"I can only speak from my own experience, which was wildly different than what is being said. He was never, never that way towards me. Never abusive at all towards me. I only know him as a really good, loving, caring guy who is very, very protective of the people that he loves," the "Stranger Things" star said at the time.
"I wasn't there. I don't know what happened. I'm not calling anyone a liar. I'm just saying, it's difficult and upsetting for me to wrap my head around it. Look, it was a long time ago, but we were together for four years, and it was a big relationship for me. Imagine if someone you dated when you were — I was 17 when I met him — was accused of that. It's just shocking. I have never seen him be violent toward a person before," she added.
© Copyright IBTimes 2023. All rights reserved.