Twitter Reacts To Johnny Depp, Amber Heard Documentary 'Johnny vs. Amber' Announcement
KEY POINTS
Discovery's upcoming documentary will tell Johnny Depp and Amber Heard's story "from two polarized perspectives"
"Johnny vs. Amber" will feature testimony from lawyers for both Heard and Depp, as well as those "close to the pair"
Fans had mixed reactions to the documentary announcement, with some worried that it will potentially be biased
A new documentary series will put a spotlight on the disastrous relationship and resulting legal battle between Johnny Depp and Amber Heard.
Discovery+ announced Friday that it has commissioned a two-episode documentary titled "Johnny vs. Amber," which tells the story of the breakdown of the relationship between exes and "how it tipped into the celebrity court case of the decade," according to The Hollywood Reporter.
According to the Discovery streamer, the program, which is being produced by Optomen, will tell Depp and Heard's story "from two polarized perspectives."
Depp's episode will show that he "found himself married to a Machiavellian liar who would stop at nothing to protect her image."
On the other hand, the "Aquaman" actress' film will explore "how she married the man of her dreams only to see him turn into a violent drug-fueled monster."
"Johnny vs. Amber" will feature testimony from lawyers for both Heard and Depp, as well as those "close to the pair." It'll also examine extensive footage and audio recordings filmed by the former couple themselves.
Twitter users had mixed reactions to the documentary announcement. Some said they hope the series would expose Heard, while others suggested that it may be bad news for Depp.
"In the court of public opinion, this will either be the saving grace for Johnny Depp's public image, and therefore career, or the final nail on the coffin," one commented.
However, a Depp supporter replied, "[I] doubt that very much. He has always been very truthful, whereas Heard has committed perjury on three continents and is now subject to an ongoing FBI-backed investigation by the Australian [government]. HER lies are catching up with her!"
A number of fans were worried about the documentary potentially being biased toward one side, while others felt that Discovery+ was cashing in on serious allegations.
"We are not interested in any 'biased' documentary from the press who is already against [Depp]," one person wrote.
"Disgusting how Discovery wants to make profit from domestic violence," another netizen added.
In 2016, Heard filed for divorce from Depp after alleging that the actor had been abusive throughout their relationship. He has denied all allegations. Their divorce was finalized in 2017, with Heard being granted a $7 million settlement.
Their legal battles continued when Depp sued Heard for defamation after the actress wrote an op-ed for the Washington Post in 2018 about surviving domestic violence. The actress never named Depp in the op-ed. The case is ongoing.
The "Pirates of the Caribbean" star also sued the British tabloid The Sun for libel after it called him a "wife-beater." He lost the case in November last year.
Charlotte Reid, Discovery's VP commissioning for entertainment, explained that they "set out to make a documentary that would explore the story from each of their perspectives, so the viewer can go beyond the headlines, understand who they are, and decide who they should believe in this complex human story."
"Johnny vs. Amber" will be available on Discovery+ this fall.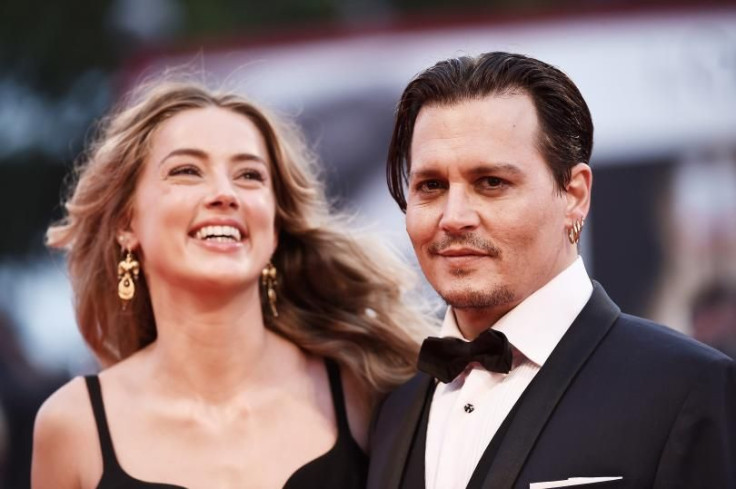 © Copyright IBTimes 2023. All rights reserved.