'Succession' Star Brian Cox Accused Of Using Johnny Depp For 'Clicks' After 'Overrated' Comment
KEY POINTS
Brian Cox discusses Johnny Depp in his upcoming memoir, "Putting the Rabbit in the Hat"
The "Succession" star claimed he turned down a "Pirates of the Caribbean" role because he didn't want to work with Depp
Cox faced backlash on social media following his comments about Depp
Johnny Depp's supporters rallied behind him after "Succession" star Brian Cox called him "so overrated" in his upcoming memoir.
In his new book "Putting the Rabbit in the Hat," the 75-year-old actor claimed he turned down the role of the governor in the first "Pirates of the Caribbean" movie because he didn't want to work with Johnny Depp. The part eventually went to Jonathan Pryce.
"It would have been a money-spinner, but of all the parts in that film it was the most thankless," Cox explained in an excerpt obtained by GQ. "Plus I would have ended up doing it for film after film and missed out on all the other nice things I've done."
Cox went on to slam Depp, 58, in his memoir, writing: "Another thing with ['Pirates of the Caribbean'] is that it's very much the 'Johnny Depp as Jack Sparrow' show, and Depp, personable though I'm sure he is, is so overblown, so overrated."
The HBO star doubled down on his criticism of Depp as he called out his performance in the 1990 film "Edward Scissorhands."
"Let's face it, if you come on with hands like that and pale, scarred-face make-up, you don't have to do anything. And he didn't. And subsequently, he's done even less," Cox wrote, according to the excerpt.
Cox also suggested that Depp is losing his star power. "But people love him. Or they did love him. They don't love him so much these days, of course. If Johnny Depp went for Jack Sparrow now, they'd give it to Brendan Gleeson," the Golden Globe winner added.
Cox's comments sparked criticism from fans of the "Fantastic Beasts" star on social media, with many of the latter's fans accusing the Scottish actor of using Depp for clicks.
"Well, Depp is great. Especially in 'Pirates.' As far as I understand, Johnny Depp's name is here for clicks and to attract an audience. This cannot be overrated," one person commented.
"Not this man using Johnny for attention again," another person commented on Twitter.
"Seems he likes the attention he gets every time he goes after Johnny for no reason at all," another tweeted.
"Never heard of Brian Cox 'til he mentioned Johnny Depp. He thinks he is an A-list actor when Johnny Depp is in any room? Omfg," a fourth user wrote with a laughing emoji.
Some, however, sided with Cox, with one Twitter user writing: "He's right. Depp is overrated."
"OK, this is the one time I will clap for Logan Roy," another commented, referring to Cox's character in "Succession."
"Johnny Depp IS overrated. Just like [Leonardo] DiCaprio," a third user added.
"Brian Cox is currently starring in one of the most talked-about shows on television. Meanwhile, Johnny Depp is only talked about in relation to getting fired," a fourth user opined.
Depp played Captain Jack Sparrow in five films, beginning in 2003 with "The Curse of the Black Pearl," and most recently, in 2017's "Dead Men Tell No Tales."
A prequel film based on the character has been in the works since 2018. While the studio announced plans to recast the role with a younger actor, fans have petitioned to have Depp return as Jack Sparrow in the future, according to Us Weekly.
Cox's memoir "Putting the Rabbit in the Hat" is out Tuesday.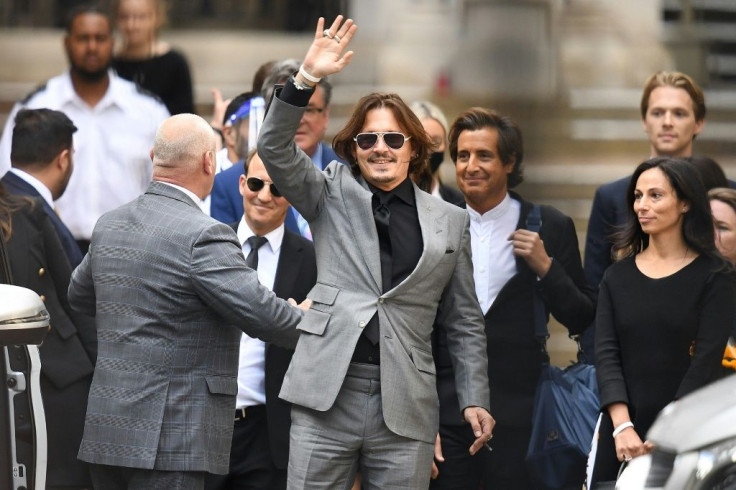 © Copyright IBTimes 2023. All rights reserved.