Is Johnny Depp Starring In 'Addams Family' Spinoff? Fans React To Cryptic Tweet
KEY POINTS
Deux Moi said "extraordinary lengths taken to protect the identity Uncle Fester"
The tweet said the first edits of the series "show that Tim Burton was right to fight for his casting"
Johnny Depp and Tim Burton have previously worked on "Edward Scissorhands" and "Sleepy Hollow"
The trailer of the upcoming Netflix series, "Wednesday," has revealed most of the main characters in the beloved Addams Family. However, the creators have kept the identity of the actor, who will play Uncle Fester, under wraps.
Now, a celebrity gossip social media page has created a buzz on Twitter among Johnny Depp fans, who believe the actor might portray the fan-favorite character.
Deux Moi, who claim to be "curators of pop culture," tweeted a certain A-list actor, who was cast as Uncle Fester in the upcoming Netflix series "Wednesday," is keeping things quiet so as not to steal the thunder from its lead star, Jenna Ortega.
Depp's supporters are convinced the blind item tweeted by Deux Moi on Thursday is pertaining to the "Pirates of the Caribbean" actor.
The tweet read, "Extraordinary lengths taken to protect the identity of Uncle Fester on the latest Netflix offering. This rarely out of the news or courts a++ lister is keeping things quiet so that Ortega's moment is not overshadowed by his ex's ongoing vendetta."
It added, "But rumors are the first edits show that Tim Burton was right to fight for his casting."
Fans deemed the tweet is rife with enough hints pointing to the reunion of Depp and filmmaker Tim Burton, who previously worked together on "Edward Scissorhands" and "Sleepy Hollow."
Adding fire to the rumor is the lack of any photos of Uncle Fester in Netflix's press materials for the series, ET Canada noted. IMDb also does not list the character in the credits although it lists other major cast members such as Luis Guzman and Catherine Zeta-Jones, who play Wednesday's parents, Gomez and Morticia.
One fan wrote, "If Johnny Depp is Uncle Fester, I'm go gonna scream lmaooo."
Though they have reservations regarding blind items, another observer said, "So rare that I feel confident in my @deuxmoiworld blind item guesses, but Johnny Depp as Uncle Fester in Wednesday Addams sounds like a treat to me."
"So you're telling me that the king himself, Johnny Depp, will play Uncle Fester in Wednesday?!?! One can dream but...Please, for the love of Tim, let this be truth," another one said.
The streaming platform recently unveiled the trailer of "Wednesday," which showed the twisted adventures of its titular character, who was expelled from eight schools before arriving at Nevermore Academy.
"Frankly, you will be among peers who understand you. Maybe you will even make some friends," Morticia tells her teenage daughter, while traveling to Nevermore Academy.
"Little did I know that I'd be stepping into a nightmare. Full of mystery, mayhem and murder. I think I'm going to love it here," Wednesday said, before the trailer closed.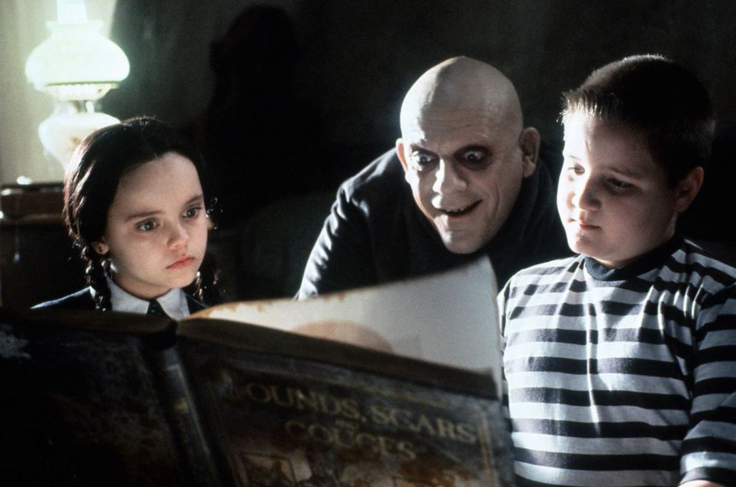 © Copyright IBTimes 2023. All rights reserved.