Johnny Depp's Fans Slam Shocking Exposé That Described Actor As 'Radioactive'
KEY POINTS
The Hollywood Reporter published an exposé about Johnny Depp detailing his alleged destructive behavior
Depp's fans criticized the article, describing it as unfair
Other Twitter users pointed out that Depp's downfall was not just caused by Amber Heard's allegations
Johnny Depp's fans came to his defense after The Hollywood Reporter published an exposé detailing the actor's downfall.
In the report published Wednesday, THR went into detail about Depp's alleged destructive on-set behavior over the years. This included an incident where the actor allegedly swallowed eight ecstasy pills while filming "Pirates of the Caribbean: Dead Men Tell No Tales" in Australia.
"You simply can't work with him now. He's radioactive," THR quoted an unnamed studio head as saying.
An anonymous "top crisis communications specialist" told the outlet, "Johnny Depp is a worst-case scenario for handling bad PR. I use him as the model for telling my clients what not to do. It's not a case of shooting himself in the foot. He shot himself in the face."
The exposé was slammed by a number of Depp's fans, who criticized THR for quoting showbiz insiders without naming them and called the piece unfair.
"Clearly someone was paid to write this hatchet job of an article. The evidence is out there that he was the victim, not the abuser. But people don't want to admit men can be victims of domestic violence by their female partners," one Twitter user wrote, referring to Depp's claims that ex-wife Amber Heard was the "abuser" in their relationship. "Bad journalism, THR."
"Hopefully Johnny Depp will take The Hollywood Reporter to court for that despicable distasteful article after the Virginia trial in May 2021 #JusticeForJohnnyDepp #JohnnyDeppIsInnocent #BoycottTheHollywoodReporter," another commented.
"For those who take gossip rags as fact, the Hollywood Reporter is NO better than The Sun. By claiming 'a source told them' is the same as saying, 'This is absolute trash gossip,'" a third user tweeted.
Others, however, pointed out that the article focused on Depp causing his own downfall with his actions. The actor has admitted to having a long history of drug use, and his finances were already dwindling before his legal battle with Heard.
"I'm sure the Venn diagram is a perfect circle: 'He still has a fan base that in many ways is like Donald Trump's with their emotional intensity and commitment to a star icon. It's not based around principles,'" one person wrote, quoting crisis PR rep Eric Schiffer's comments about Depp in the THR article.
"This is not about his abuse by Amber Heard. This is about how he lost his career, which includes other factors. It's been known for a while, pre-Amber Heard, that he badly mismanages his finances & has severed many professional relationships. He also has substance abuse issues," another user explained.
Depp's lawyer, Adam Waldman, also called out THR for a report about the actor a few months ago. "@thr this smear didn't age nearly as well as the news last month that your editorial director resigned because of editorial corruption," he tweeted.
Depp is heading to the U.K. Court of Appeal in a bid to overturn a High Court verdict favoring British tabloid The Sun over an article calling him a "wife-beater."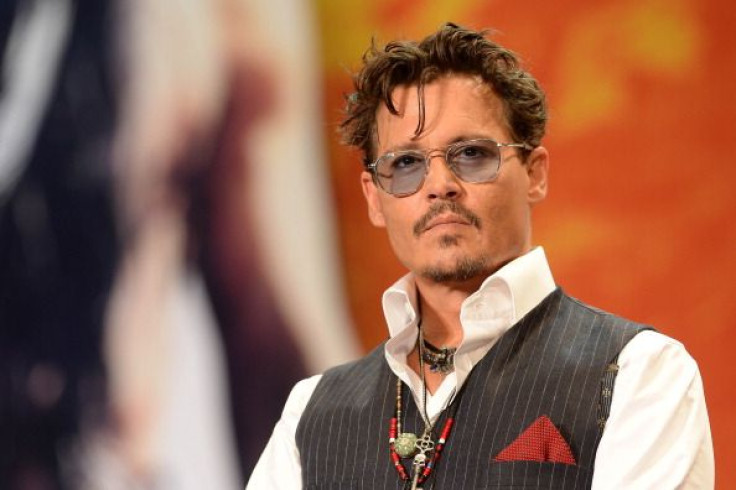 © Copyright IBTimes 2023. All rights reserved.