'Joker' Director Explores The Real Meaning Behind His Film And What Brought It To Life
Becoming the highest-grossing R-rated film in Hollywood history and garnering nominations for various accolades from the Golden Globes to the Hollywood Critics Association, "Joker" stands as one of 2019's most influential features. Despite being a comic book flick, at its core is a narrative far more meaningful than just a DC villain's origin story.
In an interview with The Hollywood Reporter, "Joker" director Todd Phillips dives straight into the madness, explaining everything from the initial storyboarding to filming the now-trending "Joker" stairs scene.
"We feel a little bit vindicated, not by the box office, but by people understanding what the movie was about," Phillips related. "To us, the movie was always about childhood trauma, about lack of love and the loss of empathy. How do you make a guy like Arthur? Where does he come from?"
Even after the credits roll, many might still wonder what is "Joker" about? Starring Joaquin Phoenix as the titular Clown Prince of Crime, "Joker" was intended to be a character study exploring one of the most iconic villains in history (he's second only to Darth Vader on Empire's list).
Phillips, however, sought to throw real-world issues into the mix, not merely madness, but other forms of psychosis. The "Joker" diagnosis itself, his uncontrollable laughter, is based on a real-life condition called PBA, or pseudobulbar affect, which is examined in far more detail via "Beyond Laughter and Tears: A Journey of Hope."
"There was something really interesting about the idea of the laugh being rooted in a real condition and the struggle of that," Phoenix told THR.
Despite the film's good intentions of showcasing a mentally disabled person in the throes of a life-altering dilemma, a burst of "Joker" controversy still arose following its debut. The complaints surrounded the movie's supposed glorification of violence, given the protagonist is a well-known villain. "Joker" producer Michael Uslan spoke out about these comments to Vulture, pointing out the director's main concept.
"The 'Joker' movie, Todd Phillips's vision for it, is so different. Nobody's ever seen a comic-book movie like this before," he said.
Since its October debut, "Joker" has since racked up numerous award nominations alongside other 2019 films such as "Once Upon a Time in Hollywood" and "The Irishman." Whether or not it will beat out these movies during awards season remains to be seen, but one thing is for certain: the "Joker" movie's message emphasizes the importance of mental health, from adolescence to adulthood, proving that even the villainous Joker can stand for something truly everlasting.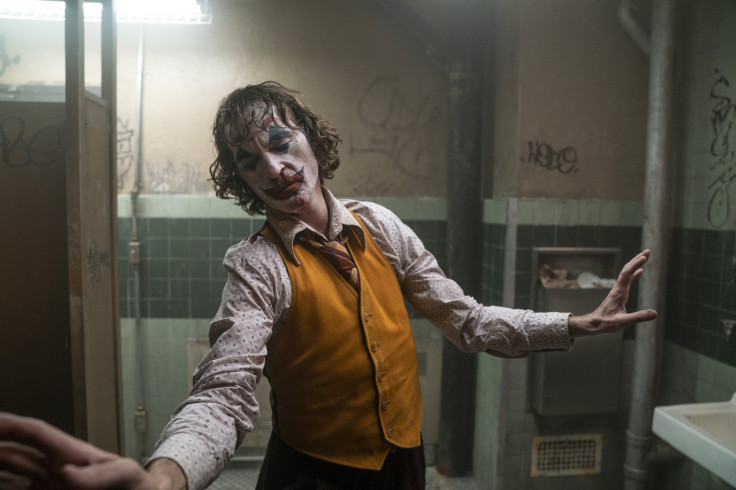 © Copyright IBTimes 2023. All rights reserved.