Jon Huntsman Sr Cause Of Death: Utah's Billionaire Philanthropist Dead At 80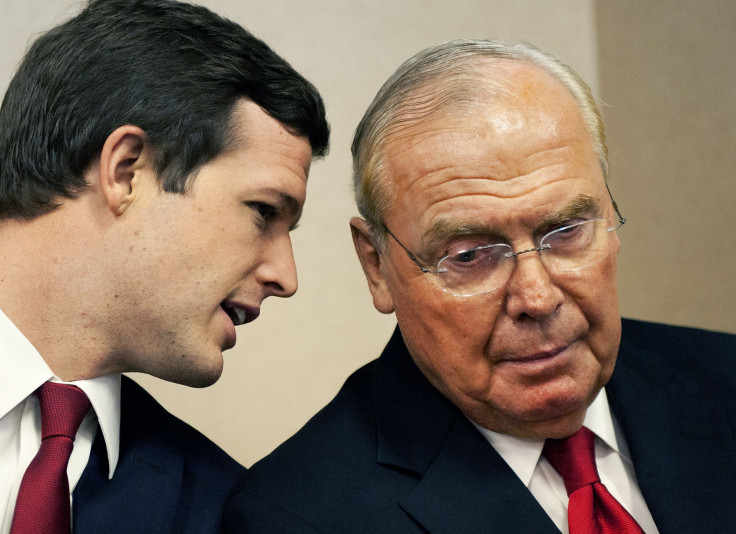 Jon Huntsman Sr., a billionaire philanthropist from Utah, died Friday at the age of 80. The family initially refused to release a cause of death but said Huntsman died "following long-term health challenges."
The Salt Lake Tribune later reported that Huntsman died of sepsis secondary to cellulitis. His funeral service will be held in the 15,000-seat arena of the Huntsman Center, 1825 S. Campus Drive, at the University of Utah on Saturday.
Huntsman was the founder and longtime executive of Huntsman Corp, a $13 billion company which refines raw materials that go into thousands of products.
Huntsman, who had served in the Nixon administration as staff secretary to President Richard Nixon, had said: "There was obviously a dark side to Nixon. History has proven that. I didn't see it. His behavior didn't suggest it. I was treated extremely well by the president... Nixon was my hero."
The businessman also founded the Huntsman Cancer Institute in Salt Lake City, an organization aimed at finding a cure for the disease through human genetics.
"Cancer is hideous and deplorable and must be conquered, and it will be, as any evil eventually is defeated," Huntsman wrote in his 2014 autobiography, adding that he would see to it that the institute continues its mission "if it takes my last dollar--and I expect that will be the case."
Sen. Orrin Hatch, R-Utah, labeled Huntsman a "committed public servant, a visionary businessman, and perhaps the greatest philanthropist our state has ever known."
"I know Jon will rightfully be remembered as a giant in the state of Utah, across the country and around the world," Utah Rep. Mia Love tweeted. "His story exemplifies the American dream: He came from humble beginnings, and founded one of the most successful businesses in the nation, now known as the Huntsman Corporation. He was generous and compassionate with his success, investing personally in efforts to eradicate cancer and establishing the Huntsman Cancer Foundation. Thousands of lives have been blessed by that investment. I send my heartfelt thoughts and prayers to his family at this difficult time."
Huntsman had nine children, including Jon Huntsman Jr. -- who served as ambassador to China in the Obama administration and is the current U.S. ambassador to Russia.
The senior Huntsman was born in Idaho, the son of a school teacher Blaine Huntsman who was abusive. He described his mother, Kathleen Robison Huntsman, as nurturing and sweet.
"It would be a fascinating experience to hear in advance what will be said at our eulogies. Would it match what we see in ourselves?" Huntsman wrote in a 2015 autobiography of the idea of hearing one's own eulogy.
"Truth be known, few farewell lines at funerals are devoted to one's academic achievements, professional careers or wealth," he wrote. "Mostly, a eulogy is about what one did for others — as a parent, a volunteer, a teacher, a civic activist, a philanthropist, or one who set good examples. Since we don't get to see the advanced text of our eulogies, we might think about living each day as if our actions on that day will establish the record on which we'll be judged."
© Copyright IBTimes 2023. All rights reserved.