Jon Stewart Almost Flopped: Why 'The Daily Show' Political Satire Took Years To Sharpen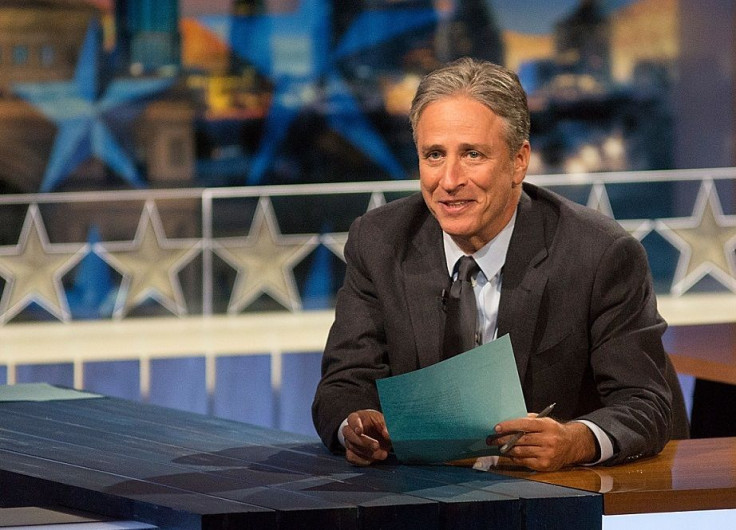 An interesting thing happened in January 1999, when Jon Stewart hosted his first episode of Comedy Central's "The Daily Show." Almost nobody noticed it -- not critics, not audiences, and certainly not the cable-news wonks and Washington politicians whom Stewart would one day become famous for skewering.
"'Daily Show' was just another one of those shows," TV historian Tim Brooks said. "It didn't get a lot of attention at the time. There were things getting much of the press back then, and Stewart wasn't one of them."
What a difference 16 years makes. When Stewart signs off for the last time Thursday, passing the torch to the much younger Trevor Noah, he'll leave behind a legacy that few critics in the five months since he announced his retirement have dared to downplay. The genre of satirical "fake" newscasts he helped pioneer has so permeated American pop culture that it's almost impossible to remember what political discourse was like before satirical Stewart-esque takedowns were there to keep politicians in check.
What's more, the legions of correspondents whose careers he helped launch -- from Larry Wilmore to Stephen Colbert to John Oliver -- have infiltrated almost every crevice of entertainment. And Stewart himself will walk away from the program with 19 Emmys and more than 2 million nightly viewers. To say he's going out on top would be a decided understatement. All of which makes his unremarkable debut 16 years ago that much harder to comprehend.
Right Outlet, Wrong Time
Part of Stewart's slow start was simple geography. When he took over "The Daily Show" from Craig Kilborn, Comedy Central was essentially a scrappy upstart. The network had its first hit in "South Park," which premiered a few years earlier, but most of its programming was decidedly off the radar.
"It was known mostly for standup comedy in front of brick walls at that time," said Brooks, who worked as an executive for Lifetime and USA Network and later went on to write "The Complete Directory to Prime Time Network and Cable TV Shows."
But that off-the-radar locale worked in Stewart's favor. Expectations for the show were relatively low, and as a result he was given ample time to experiment with its format and make it his own. Under Kilborn's tenure, "The Daily Show" had focused heavily on pop culture and entertainment. Stewart knew right away he wanted to inject politics into the mix, but it took him a few years to find the right formula. Had it been on a major network, "The Daily Show" probably would been axed in Stewart's first season.
"The big networks tend to have a very fast hook," Brooks said. "A network that's trying to build up its reputation as Comedy Central was, they'll be more patient. If they can get something to click and to really take off, it can lift the network. And you can argue that 'The Daily Show' did a lot to lift Comedy Central to an A-tier network rather than a B-tier."
Jersey Fresh
In 1999, Stewart's biggest claim to fame was a short-lived talk show he did on MTV in the early 1990s. "The Jon Stewart Show," which introduced young audiences to the self-deprecating comic from central New Jersey, had elements of Stewart's trademark satire, but virtually none of the politics.
That changed quickly with "The Daily Show." One of Stewart's first targets when he took over was then-President Bill Clinton, who at the time was embroiled in an impeachment trial. Not everyone who worked on the show had expected Stewart's political shift, and not everyone was happy about it. In particular, some of the staffers who had previously worked under Kilborn resisted the change, according to Lisa Rogak, author of "Angry Optimist: The Life and Times of Jon Stewart."
"They thought Stewart was going to make the show a variation of his MTV show," Rogak said. "Kilborn didn't deal with politics. Stewart started to introduce politically themed monologues and segments, and they fought him. A few of them quit."
Rogak notes that the five years between Stewart's MTV show and "The Daily Show" were crucial in his development. At one point, he was considered a front-runner to replace David Letterman on CBS. Had that opportunity materialized, the Jon Stewart we know today might never have emerged. "He couldn't have put his spin on it, because it was a network show," Rogak said. "But Comedy Central -- what's that?"
Right Time, Right Comedian
Even after politics entered the picture, it still took Stewart's "Daily Show" a few years to break into the mass consciousness, but now timing was on his side. The 2000 presidential election, and the ensuing eight years of the George W. Bush administration, gave Stewart ample opportunity to hone his left-leaning satirical onslaughts -- and an equal amount of fodder from which to draw material.
It was during those years that Stewart began asking politicians to appear on "The Daily Show" as guests, thereby setting the show apart from the kind of fake newscasts pioneered by "The Week That Was," a comedy show on BBC in the 1960s, or the Weekend Update feature on NBC's "Saturday Night Live," which began in 1975.
"When he started to do that, it began to look different from 'Weekend Update' and the others," Brooks said. "He wasn't treating politics as something separate, something to lob jokes at."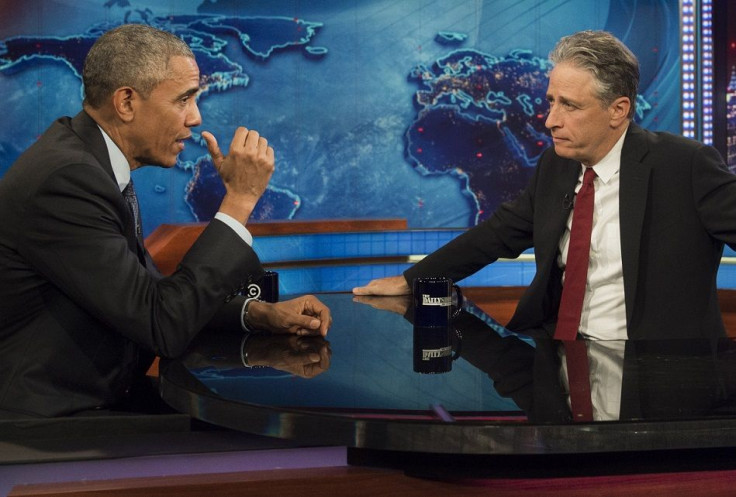 The real turning point came in October 2004, when Stewart appeared on CNN's "Crossfire" and essentially berated CNN -- and the mainstream media as a whole -- for making a mockery out of political discourse on a nightly basis. "I'm here to confront you, because we need help from the media, and they're hurting us," Stewart said on the program. "You're doing theater, when you should be doing debate."
It was at that moment, Brooks said, that Stewart momentarily shed the satirist persona and let his true passion for politics seep through. It's also worth noting that "Crossfire" was canceled the following year. "That's when he really started to take hold and become the kind of phenomenon we more identify today," Brooks said.
Brooks said Stewart deserves much of the credit for molding the fake newscast genre into what it is today, having had the right vehicle, the time to develop it, and the wherewithal to push it into the direction it needed to go. "In show business, it's a matter of combining the right talent with the right vehicle," he said. The right talent alone often won't do it. And the right vehicle will fail if it doesn't have the right talent. You have to get that magic combination of the two."
Christopher Zara is a senior writer who covers media and culture. News tips? Email me. Follow me on Twitter @christopherzara.
FOR FREE to continue reading
✔️ Unlock the full content of International Business Times UK for free
offer available for a limited time only
✔️ Easily manage your Newsletters subscriptions and save your favourite articles
✔️ No payment method required
Already have an account?
Log in
© Copyright IBTimes 2023. All rights reserved.