Jon Stewart Told Wyatt Cenac To 'F--- Off': Why Liberal Comedians Aren't Immune From The Racism Of 'Microaggressions'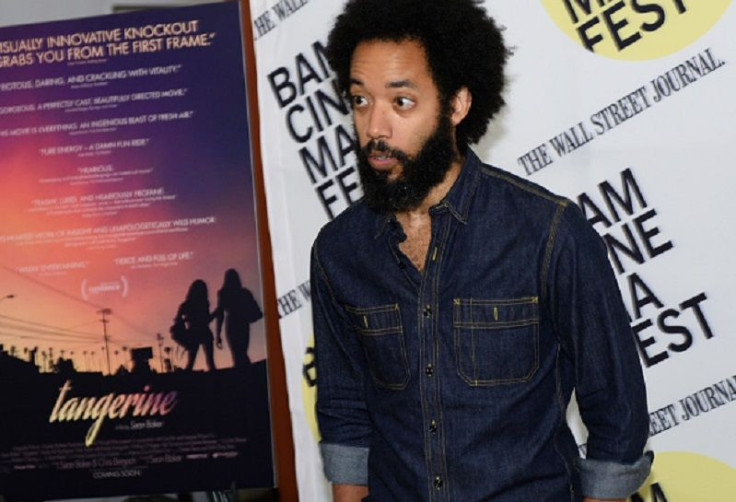 Everyone loses it once in a while at work. But when it was revealed that Jon Stewart, America's anointed liberal king, told his (then) sole black writer to "F--- off" for suggesting one of his segments might be racist, it became big news.
This anecdote, told on Marc Maron's podcast "WTF" Thursday by Wyatt Cenac, a former writer for "The Daily Show," comes at a time when white comedians, from Amy Schumer to Adam Sandler, are being taken to task for their racial jokes, and comedians such as Jerry Seinfeld believe that the sacrosanct Joke should be beyond the reach of the so-called politically correct (P.C.) police.
It's a truism of humor that a joke is funny when you're "punching up," which means joking about the powerful, but not when you're "punching down," such as men making sexist jokes about women or white women making racial jokes. But what if a comedian's joke is meant one way and interpreted another way? Does intention matter? And will social critique kill comedy, as Seinfeld suggests?
'Can't You Take A Joke?'
"Microaggressions" was a term coined in the 1970s by Chester M. Pierce, now an emeritus professor of education and psychiatry at the Harvard Medical School, to identify the dismissals and insults he regularly observed black Americans endure. It's since been expanded to include microaggressions against women, other nonwhites and members of the LGBTQ community. Psychology Today describes microaggressions as "the everyday verbal, nonverbal and environmental slights, snubs or insults, whether intentional or unintentional, which communicate hostile, derogatory or negative messages to target persons based solely upon their marginalized group membership."
Although jokes fall outside the everydayness of communication, the dismissive responses many comedians have had to criticism do not, and they could be said to fall under a subset of microaggression: the microinvalidation. This version of a microaggression is defined as "[c]ommunications that exclude, negate or nullify the psychological thoughts, feelings or experiential reality of a person belonging to a particular group," according to Derald Wing Sue in the book "Microaggressions in Everyday Life: Race, Gender, and Sexual Orientation."
Cenac told Maron on "WTF" about an episode in 2011 in which Stewart went ballistic when Cenac voiced concern during a writers' meeting about a segment Stewart was working on that involved a mocking impression of the black Republican U.S. presidential candidate Herman Cain. He told Stewart his impression reminded him of Kingfish, a minstrelsy character on "The Amos 'n' Andy Show" played by actor Tim Moore in the early 1950s.
Stewart later addressed the same criticism when Fox News charged he was racially mocking Cain in a segment that attempted to show his impression of Cain's voice fell in line with his other impressions of French, Italian and Russian people. He also argued his joke focused on Cain's position on an issue, not on his race.
"He got incredibly defensive," Cenac told Maron. "I remember he was like, 'What are you trying to say? There's a tone in your voice.' I was like, 'There's no tone. It bothered me. It sounded like Kingfish.' And then he got upset. And he stood up and he was just like, 'F--- off. I'm done with you.' And he just started screaming that to me. And he screamed it a few times. ... And he stormed out. And I didn't know if I had been fired." Cenac was so upset by the exchange, he even went outside and cried, he told Maron.
"I represent my community, I represent my people, and I try to represent them the best that I can," Cenac told Maron. "I gotta be honest if something seems questionable, because if not, then I don't want to be in a position where I am being untrue not just to myself but to my culture, because that's exploitative."
Although the argument continued in Stewart's office, it died away, ending with Stewart apologizing to all the writers in earshot, and later giving Cenac an indirect apology, he told Maron. "He did the bit [the Cain segment], and I said, 'I want to make sure we're cool.' He said, 'I don't see your side, but I shouldn't have yelled.' That was the apology.'" Cenac's next year -- as a correspondent, but no longer in the writers' room, by choice -- was "miserable," and he left "The Daily Show" in 2012.
Racial Jokes
Comedian Amy Schumer ("Inside Amy Schumer," "Trainwreck") has been an astute critic of both the macroaggressions and the microaggressions women face in the workplace, in their dating lives and in the media. So it may be unsurprising that although she initially defended her early jokes that many consider racist, she eventually empathized with her critics and apologized.
At the MTV Movie Awards show in April, Schumer caught flak for a joke that caused even the usually unflappable Jennifer Lopez to side-eye her from the audience. Joking about "Gone Girl," Schumer said, "It's the story of one crazy white woman who did what all Latinas do when you cheat on them." In an older joke, she said: "I used to date Latino guys. Now I prefer consensual." Tame stuff compared with her performance on the Comedy Central roast of Charlie Sheen in 2011, which put her on the comedy map.
Responding to critics on Twitter, Schumer first defended herself by saying, "I go in and out of playing an irreverent idiot. That includes making dumb jokes involving race." She also wrote: "Trust me. I am not racist. I am a devout feminist and lover of all people. My fight is for all people to be treated equally. So move on to the next person who is more deserving of your scrutiny and not the girl in your corner. Sincerely, Amy (a dirty half Jew)." But she eventually changed her mind, when her mocking of the absurdity of racism appeared to turn into simply telling racist jokes.
"I wrote this joke 2 years ago," Schumer responded in a tweet. "I used to do a lot of short dumb jokes like this. I played a dumb white girl character on stage. I still do sometimes. Once I realized I had more eyes and ears on me and had an influence I stopped telling jokes like that on stage. I am evolving as any artist. I am taking responsibility and hope I haven't hurt anyone. And I apologize it [sic] I did. Thanks again for asking."
'A Creepy PC Thing'
But for some comedians, it doesn't matter whether feelings are hurt.
Seinfeld told ESPN Radio's "The Herd with Colin Cowherd" in June he wouldn't tour at college campuses anymore because of the rampant political correctness, the Washington Times reported. He said he was tired of hearing younger people cry racism and sexism without understanding the terms. "They don't even know what they're talking about," he said. And on "Late Night with Seth Meyers," he said, "There's a creepy P.C. thing out there that really bothers me."
Chris Rock agrees that too much criticism can lead to self-censorship in comedians, he told New York Magazine: "[I]f you think you don't have room to make mistakes, it's going to lead to safer, gooier stand-up. You can't think the thoughts you want to think if you think you're being watched."
And to taboo-busting Scott Capurro, who regularly makes Holocaust and rape jokes, the fact you've offended someone means you've done your job as a comedian. "I'm a comic who reveals hypocrisy and helps tragedies fade," he told Time Out. "Comics shed light. We're as necessary as a lightbulb, yet harder to replace."
© Copyright IBTimes 2022. All rights reserved.
FOLLOW MORE IBT NEWS ON THE BELOW CHANNELS