Jonas Brothers Update: Did Band Cancel Tour Over Poor Ticket Sales?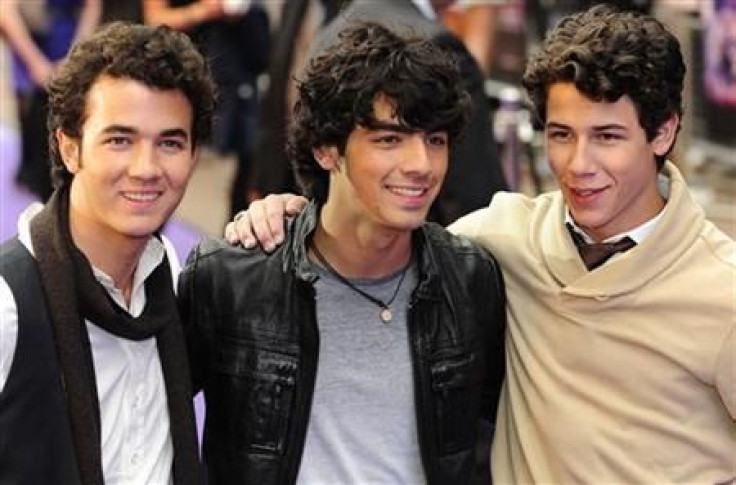 The Jonas Brothers have canceled their upcoming tour, which was supposed to kick off on Friday. Rumors instantly began to spread that the boys might be breaking up, while other rumors insisted that they canceled because of poor ticket sales. The latter, according to a source who spoke to E! News, isn't true.
Kevin, Nick and Joe have decided to abandon their 19-date tour over "a big disagreement over their music direction," their rep told the news site, and added, "There is a deep rift within the band."
Not everyone seems to believe the "deep rift" is all about the music, but the source maintained it was due to creative differences. "Ticket sales were fine, and this certainly wasn't about tickets," a source close to the Jonas Brothers said on Thursday.
An insider told E! News that "100 percent, this is about the music."
"They're brothers and that will never change," the insider added. "This isn't about personal issues. The guys recorded a lot of music and there was broad disagreement within the group about what direction to take the music."
Another source reiterated it was all about the music. "This was a small venue tour," the insider said about the 19-city journey that was supposed to start in Pennsylvania. "[They] had just come off a very successful summer run in bigger venues that sold very well, and the guys wanted to keep the team together through the fall until another larger run next summer -- mostly to support the new music."
It's uncertain if the boys will release any new music. The Jonas Brothers recently released "Pom Poms," a single from their new album, "V."
© Copyright IBTimes 2023. All rights reserved.