Jonathan Mak's Tribute to Apple's Steve Jobs Goes Viral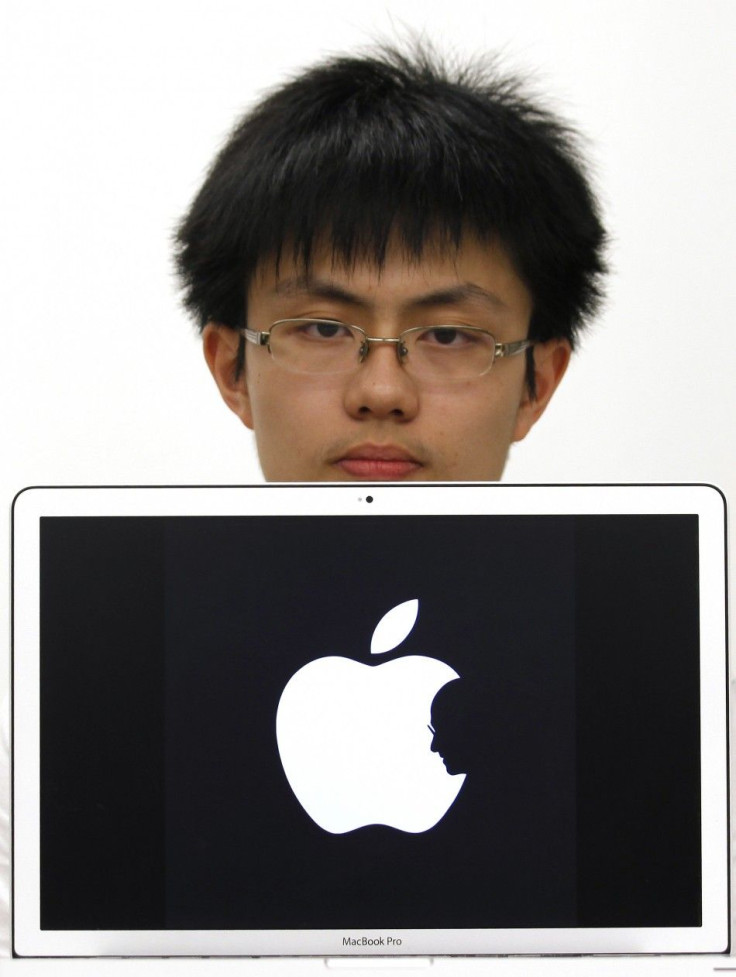 Update: Did Jonathan Mak Rip Off His Steve Jobs Tribute Logo from UK Designer?
Hong Kong teen Jonathan Mak has designed a tribute to Apple Inc. co-founder Steve Jobs, who passed away this week. The design went viral Thursday, leading to a job offer and a host of commemorative merchandise featuring the design, according to reports.
The 19-year-old student told media outlets he felt overwhelmed and that it felt unreal that his logo tribute to the Apple genius has become a sensation worldwide.
Mak's design idea incorporates Jobs' silhouette into the bite of the Apple logo, a move that symbolizes the innovator's lasting presence at the core of the company he co-founded in his parents' garage.
Already, hundreds of thousands of posts have been made on the Web -- and even commemorative caps and T-shirts have been reported on eBay -- featuring the teen's design.
Actor Ashton Kutcher also highlighted the Mak's tweaked logo on his Twitter account, Reuters reported.
It's been a crazy day for me, Mak told Reuters, adding that he has gotten a job offer because of the design. I'm both excited and terrified.
He also posted on Twitter that I really am speechless.
Jobs died Wednesday at the age of 56. He was battling a rare form of pancreatic cancer. He resigned from the company in August.
Jobs' resignation was what led Mak to create the logo.
Originally, I was going to put a black modified logo against a white background, Mak told Reuters of the logo, adding that he also paid tribute to Jobs at Hong Kong's Apple store. It just didn't feel somber enough. I just wanted it to be a very quiet commemoration. It's just this quiet realization that Apple is now missing a piece. It's just kind of implying his absence.
© Copyright IBTimes 2023. All rights reserved.