Josh Hawley Criticized For Jan. 6 Insurrection After Calling For Anthony Fauci Ouster
Senator Josh Hawley (R-Mo.) found himself the subject of ridicule on social media after his attempts to call for Dr. Anthony Fauci, the head of the National Institute of Allergy and Infectious Diseases ouster from his post.
Following the release of thousands of emails Fauci sent and received throughout the Pandemic, Hawley quickly took to Twitter to call for the physician's resignation, as well a full Congressional investigation that looked into the origins of the COVID-19 virus without him involved.
"Anthony Fauci's recently released emails and investigative reporting about #COVID19 origins are shocking. The time has come for Fauci to resign and for a full congressional investigation into the origins of #COVID19—and into any and all efforts to prevent a full accounting," he wrote in a series of tweets. "The public deserves to know if persons within the US govt tried to stop a full investigation into #COVID origins, as recently reported. And Congress must also find out to what extent Fauci's NIAID was involved in financing research at the Wuhan Institute of Virology."
However, his attempts to come after Fauci, who saw his role elevated with the Biden Administration, was quickly met with contempt on social media, as many others wanted to know why the Senator was so intent on taking Fauci down, but seemed perfectly fine with there being no commission to investigate the Insurrection on Jan. 6, which happened when a mob of pro-Trump supporters stormed the U.S. Capitol building in an attempt to stop the certification of Biden's electoral vote win. Hawley was photographed earlier that day going past the mob of supporters and raising his fist in solidarity at them.
He was also one of the Senators who helped vote to block the commission to investigate the invents of that day last week.
In addition to backlash against Hawley for his own perceived wrongdoings, Fauci himself has since spoken out against the Republican backlash against him, telling CNN that they were intentionally cherry-picking pieces of his emails to paint an incorrect picture.
"The emails were taken deliberately and egregiously out of context and therefore are profoundly misleading," he said. "that's just it. There is no doubt about it."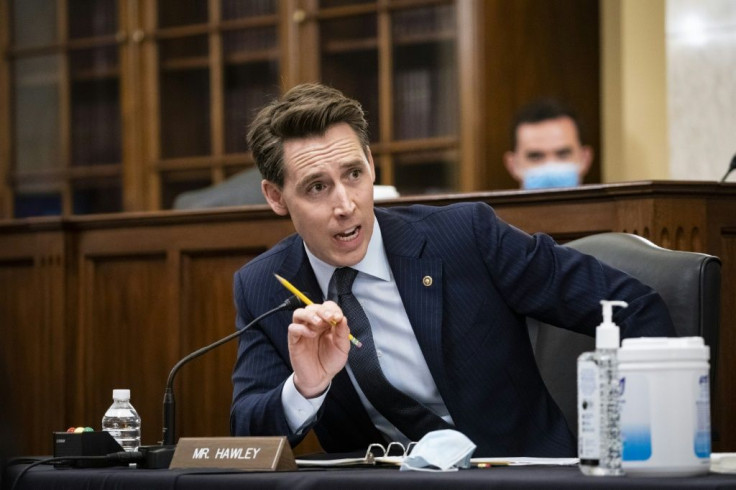 © Copyright IBTimes 2023. All rights reserved.