Hallmark Demands Refund: Company Asks Republicans Josh Hawley, Roger Marshall To Return Donations
Hallmark is asking Republican senators Josh Hawley and Roger Marshall to return previous donations made by the company following the Capitol riot incited by President Trump on Wednesday.
Hawley and Marshall were among the senators who challenged the certification of Joe Biden's presidential win during the counting of the electoral votes last week.
Marshall and Hawley objected to the certification of electoral votes for states like Arizona and Pennsylvania after rioters stormed the Capitol and delayed the counting.
In a statement sent to Popular Information and Forbes, Hallmark revealed its support of a peaceful transfer of power, which the company felt did not fall in line with Marshall and Hawley's views.
"HALLPAC, Hallmark's political action committee, supports elected leaders from a wide variety of viewpoints, including Democrats, Republicans, and Independents," the statement read.
"Hallmark believes the peaceful transition of power is part of the bedrock of our democratic system, and we abhor violence of any kind. The recent actions of Senators Josh Hawley and Roger Marshall do not reflect our company's values. As a result, HALLPAC requested Sens. Hawley and Marshall to return all HALLPAC campaign contributions."
During the 2020 election cycle, HALLPAC, donated $3,000 to Hawley and $5,000 to Marshall. While Marshal has since acknowledged Biden as president-elect, Hawley stands by his objections made during the certification of the electoral votes.
"I will never apologize for giving voice to the millions of Missourians and Americans who have concerns about the integrity of our elections," Hawley told KMBC. "That's my job, and I will keep doing it."
As of Monday afternoon, neither Hawley nor Marshall have not publicly addressed Hallmark's request for them to return donations.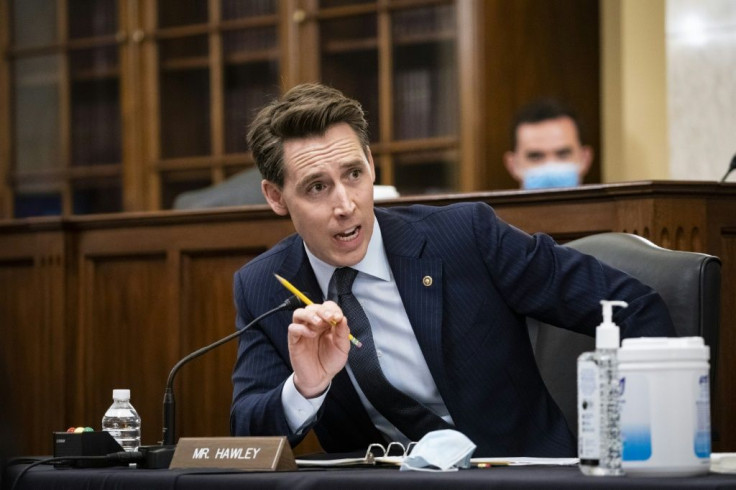 © Copyright IBTimes 2023. All rights reserved.