Josiah Duggar's Wedding Registry Includes A Lot Of Bed Sheets
Josiah Duggar is taking a page out of his siblings' book by making his wedding registry with fiancée Lauren Swanson public. The registry, available on The Knot for "Counting On" fans to see, includes requests for normal household items and a noticeably large amount of bed sheets.
The couple's registries, which are from Amazon and Bed, Bath & Beyond, are filled with items costing anywhere from $599 to $8. Their Amazon page has several bed sheets collections listed as their "priority" items. The TLC stars are asking their friends, family and fans for a premium king "hotel luxury" sheet set, retailing for $32.49, one Southshore Essentials 6-piece sheet set for $19.99, and a "platinum collection, deep pocket" set also for $24.99. The pair also has other bedding essentials on their priority list including two comforter sets with the most expensive priced at $106.99.
It is far from bedding the soon-to-be newlyweds are looking for, however. The pair is also asking for Amazon gift cards, kitchen necessities, tools, and several decor items, including candles, a "toilet" sign, and a picture that reads: "You never know what you have until it's gone. Toilet paper, for instance."
Luckily for the future spouses, their beloved toilet paper sign has already been purchased, as has a pricey mixer they have on their registry.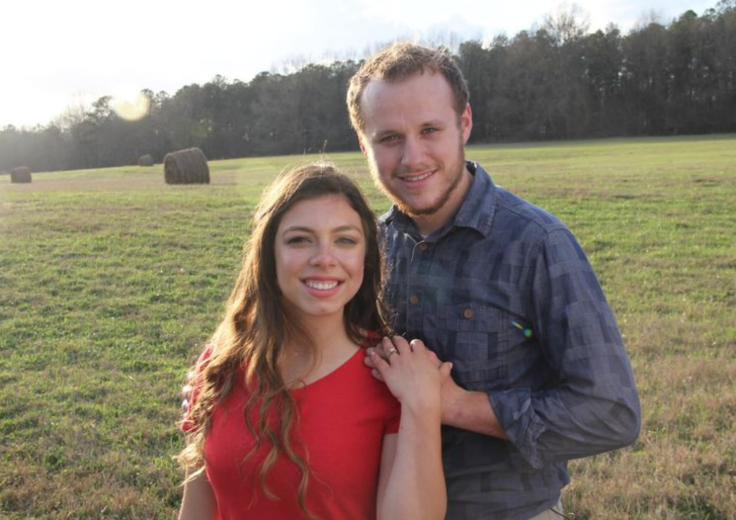 The Knot page also reveals the "Counting On" couple's wedding date and location, though it's possible it could be a cover-up. The registry currently has the pair set to wed in Springdale, Arkansas, on Tuesday, Aug. 28 of this year, which is Josiah's birthday. The Duggars have been known to list their birth dates as their wedding dates on public registries in the past, so it wouldn't be a surprise if that was also the case this time around as well.
Josiah and Lauren announced their engagement in March, six weeks after they revealed their courtship to fans. "I feel like the most blessed guy on earth," Josiah wrote on Instagram post-engagement.
"God definitely opened our eyes in his perfect timing to show us how we complete each other. The more time I spend with Lauren the more I realize how I can't live without her. There's no one else I'd rather send my days and grow old with!"
© Copyright IBTimes 2023. All rights reserved.