Joy-Anna Duggar's Fans 'Betting On Twins' After Another Bump Photo Leaks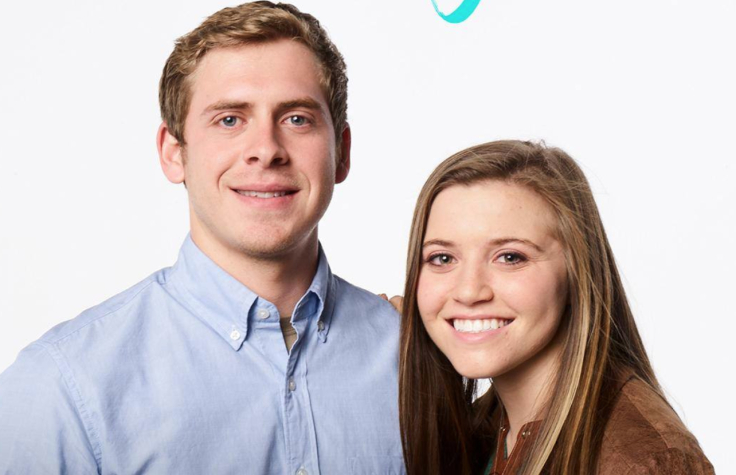 Yet another photo of Joy-Anna Duggar sporting her baby bump has been leaked and the new image has fans questioning if the "Counting On" star is expecting multiples.
While Joy and her husband, Austin Forsyth, told TLC viewers that they were excited to be welcoming their "baby" and not babies during their pregnancy announcement video in August, that hasn't stopped fans from speculating there is more than one Forsyth on the way.
Late Monday, the Duggar Family News Facebook page, which obtained the first leaked photo of Joy's baby bump over the weekend, posted a new shot of the expectant Duggar. The site reports the photo was taken over the weekend at a wedding in Texas. "Does she look five months pregnant?" reads the caption. "It's got to be triplets." Fans in the comments didn't disagree.
"If at 5 months she's this large, I can't even imagine what 9 months would look like," reads the top comment. "That girl is nowhere near 5 months pregnant unless she's having triplets!" said another fan. "I am leaning towards twins," said another commenter. Another fan also wrote that they were "betting on twins" for the ninth eldest Duggar.
Still, not everyone is convinced that Joy is pregnant with multiples. "Some women just carry big," one fan argued. "Everybody carries differently. The women in my family look huge immediately. And she is very young and rather short," said another commenter.
This is far from the first time the topic of Joy-Anna's bump size has come into question. In October, Dr. Sean Henry and Dr. Stuart Fischer, both whom have not treated Joy, told Radar Online the "Counting On" appeared further in her pregnancy than she claimed to be.
After Austin posted a pregnancy update, revealing his wife was 18 weeks along, Dr. Henry, an OBGYN, said that Joy appeared to be "24-26 weeks pregnant." Dr. Fischer also stated that Joy appeared to be "four to five months pregnant" in her announcement photos.
Days after the rumors surfaced, Joy's friends confirmed her due date is in early March 2018.
© Copyright IBTimes 2023. All rights reserved.