Juan Gabriel Quotes, Best Lyrics, Songs On Mexican Singer's 2nd Death Anniversary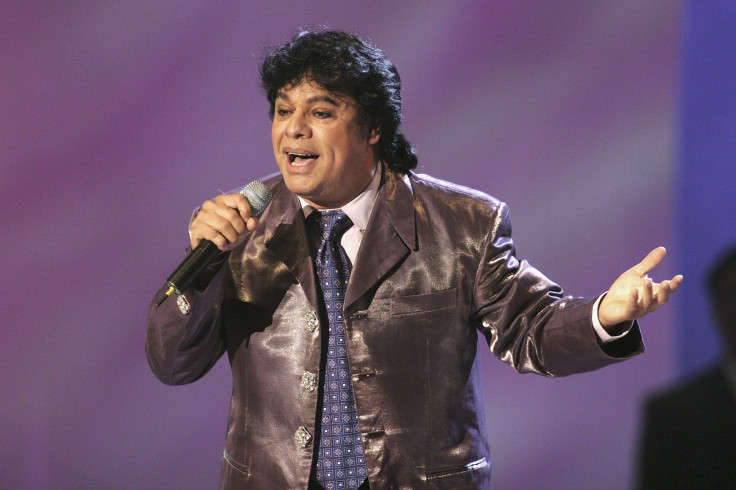 Mexican singer Juan Gabriel died Aug. 28, 2016, hours before he was scheduled to perform in El Paso, Texas. He died at the age of 66.
"He has passed on to become part of eternity and has left us his legacy through Juan Gabriel, the character created by him for all the music that has been sung and performed all around the world," his media office said in a statement at the time, the Los Angeles Times reported.
Gabriel, whose legal name was Alberto Aguilera Valadez, was inducted into Billboard's Latin Music Hall of Fame in 1996. He grew up in Cuidad Juarez, Mexico, and was known as El Divo de Juarez.
His career spanned 60 albums over nearly five decades. His soulful ballads and romantic rancheras included "Querida," "Porqué me haces llorar?" "El Noa Noa" and "Hasta que te conocí."
Here are a few quotes by Gabriel, taken from Brainy Quote:
"They say fame is important and that maintaining your fame is even more important. But to me, the most important thing is to deserve the respect of your fans."
"Art is feminine... Look, if you're handsome and young and beautiful, well, people are always going to say that you're gay."
"I compose songs with a lot of simplicity because my school has been the streets, and people have been my books."
"There are times when I'm really happy and I write something really sad, and vice versa."
"Everyone who gave me food, who took away my hunger, inspired me to compose. They told me their stories, and I had no other way to console them than with a piece of music, and that is how I learned. I did not resolve their problems with my songs, but I created a moment of release."
"People who know Mexico know me because I'm so much a part of Mexico."
"I've learned during my life that if I am in hell, I make my own glory. I've also been in glory, and perhaps I've made my own hell, but I certainly don't take anyone down with me."
"Lovers come back. Styles come back. But time? It never comes back."
"My thoughts, my feelings, my spirit, they are all in Spanish."
"Money can be taken away from you, by the IRS or by pistol. That's why I always measure riches in terms of wisdom. No one can ever take from you what you know."
"Someone who's passed through the circumstances that I have has to make the decision either to be a good person or a bad person, and I decide to become better at every opportunity."
"To transcend and be yourself... I have no reason to tell you, and others, something that is not of interest to you."
Below are some song lyrics to remember the famous singer who touched fans across the United States and Latin America:
1. "I won't completely fall in love again, because it is so deceptive, it has left me a bad taste," - "No Me Vuelvo a Enamorar"
2. "Why don't you understand me (when I say) that you and I don't, don't, don't have anything now to say to each other, except goodbye?" - "Dejame Vivir"
3. "You are the love of which I have the more sad reminder of Acapulco," - "Amor Eterno"
4. "If you want, I would stay with you all my life until I die," - "Si Quieres"
5. "No tengo dinero, ni nada que dar, no tengo dinero, solo amor para amar," - "No Tengo Dinero"
© Copyright IBTimes 2023. All rights reserved.