Judge Dismisses SEC Objections, Greenlights Voyager's $1.3B Asset Deal With Binance US
KEY POINTS
The Federal Trade Commission had also filed objections to the sale of Voyager Digital's assets to Binance US
Court filings revealed the now-bankrupt crypto lender had struck a deal with FTC
Binance US is now clear to purchase the assets of Voyager Digital worth approximately $1.3 billion
A bankruptcy judge handling the Voyager Digital case has greenlit the crypto lender's plan to sell its assets worth around $1.3 billion to Binance US, the U.S. arm of the world's largest crypto exchange platform by trading volume. The court also overruled the U.S. Securities and Exchange Commission's (SEC) objections to the deal.
Judge Michael Wiles of the Southern District of New York on Tuesday dismissed various objections raised by the financial regulator on Voyager Digital's proposed restructuring plan, which includes the sale of its assets to Binance US.
The bankruptcy judge gave Binance US the permission to close the sale of assets and release repayment tokens to customers of the now-bankrupt crypto lender, which would repay approximately 73% of what the company owed.
The court's decision came after four days of arguments presented by Voyager Digital and the SEC. The court allowed witnesses and experts to give their opinion on topics, including the possibility of personal data being handed over to Binance US as part of the deal and why the sale of assets was a much better deal than immediate liquidation.
During Tuesday's hearing, Judge Wiles ruled that the objections raised by the financial regulator did not outweigh the need to move forward with Voyager Digital's restructuring deal. He also rejected the SEC's proposal to fine executives and advisors of Voyager Digital if it decides to issue bankruptcy tokens to pay its customers.
Earlier, the judge had expressed his disapproval of the SEC's argument and challenged the regulator to present a better argument.
"I cannot put the entire case into an indeterminate deep freeze while regulators figure out whether they believe there are problems with the transaction and plan," Judge Wiles previously said, adding no U.S. agency should be allowed to punish Voyager Digital's executives over the issuance of bankruptcy tokens.
Aside from the SEC, the Federal Trade Commission (FTC) had also filed objections to the sale of Voyager Digital's assets to Binance US. Interestingly, court filings revealed that the now-bankrupt crypto lender has struck a deal with FTC.
While the court has already given its go-ahead to the Binance US-Voyager Digital deal, Peter Aronoff, a lawyer with the Department of Justice, noted DOJ is considering an appeal against Judge Wiles' decision.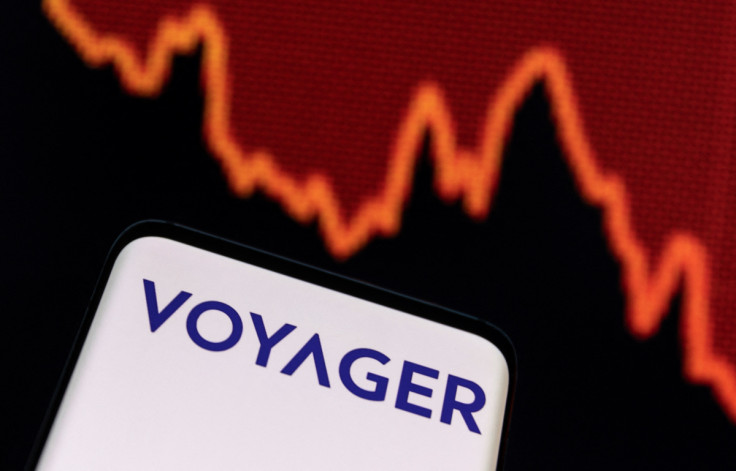 © Copyright IBTimes 2023. All rights reserved.