Voyager Digital Bankruptcy Judge Delivers Scathing Remarks On SEC's Binance Deal Objection
KEY POINTS
Voyager Digital has a pending restructuring deal to sell its assets to Binance US
The SEC staff believes Voyager Digital's VGX could be a security
The Federal Trade Commission has also filed objections regarding the Voyager Digital-Binance US deal
A judge who is handling the bankruptcy proceedings of the crypto broker Voyager Digital has made some scathing remarks against the objection filed by the U.S. Securities and Exchange Commission (SEC).
During a court hearing Monday, Judge Michael Wiles of New York's Southern District Bankruptcy Court said that U.S. financial regulators will not be allowed to punish advisers or executives of the now-bankrupt crypto lending company Voyager Digital Ltd. for coming up with a new crypto asset that they would utilize to help repay customers.
It may be recalled that SEC lawyers aggressively opposed the legal protection usually rendered to executives and advisers of the bankrupt company and claimed that the protection would block lawsuits against those who ran the company.
However, Jude Wiles made scathing comments against the SEC's position, noting that it would "leave a sword hanging over the heads of anybody who's going to do this transaction."
"How can a bankruptcy case or any court proceeding function with that kind of suggestion?" the bankruptcy judge asked.
Voyager Digital has a pending restructuring deal to sell its assets to Binance US, which in return will take charge of returning the money to the bankrupt company's customers.
The SEC objected that while it has not made any official position on whether VGX, Voyager's native token, is a security, its staff believes that it could be and would want to hold the company liable for such a violation.
The financial regulator also argued that the transactions which involved returning the company's assets to U.S. customers "may violate" the regulation against the sale of unregistered securities.
The SEC also asked the court to grant "absolute immunity from governmental enforcement actions for past or future violations of the law 'relating to' the Restructuring Transactions," for those involved in the deal with Binance US.
Judge Wiles was originally set to issue a decision on the restructuring last week, but gave the SEC until Tuesday morning to present a more convincing argument against Voyager Digital's restructuring plan, Bloomberg noted.
Aside from the SEC, the Federal Trade Commission (FTC) has also filed objections in the court regarding the Voyager Digital-Binance US deal.
The commission argued that the restructuring plan of the crypto lender would unlawfully remove accountability from the company and its executives and advisors for potential fraud, gross negligence, or willful misconduct.
FTC attorney Katherine Johnson said the restructuring plan is a "disguised discharge" and disclosed to the court that the commission is already investigating the company "for their deceptive and unfair marketing of cryptocurrency to the public."
The court filing by the FTC noted that it "has commenced an investigation into certain acts and practices of Debtors and Debtors' employees, directors, and officers, for their deceptive and unfair marketing of cryptocurrency to the public."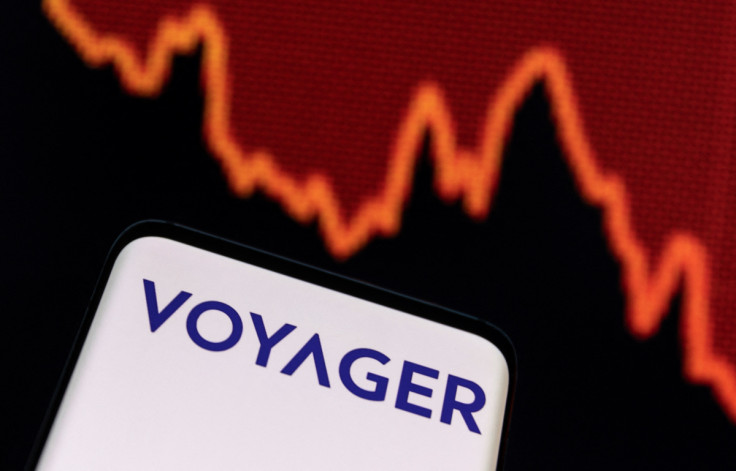 © Copyright IBTimes 2023. All rights reserved.