Voyager Selling Assets, Converting $100M To USDC Via Coinbase, On-Chain Data Reveals
KEY POINTS
Voyager Digital has reportedly converted around $100 million to USDC
Last week, the SEC objected to the sale of its $1 billion asset to Binance.US
The FTC also filed an objection over Voyager Digital's asset sale last week
Voyager Digital, the now bankrupt crypto lender, is under fire after on-chain data suggested it is selling its assets, apart from converting around $100 million to USDC through the crypto exchange platform, Coinbase.
The company made headlines in the past few days when it faced objections from the U.S. Securities and Exchange Commission (SEC) and Federal Trade Commission (FTC) on the sale of its assets to Binance.US.
The Twitter handle @lookonchain, which looks into smart money on-chain, shared over the weekend a series of transactions by Voyager Digital, suggesting it is selling assets through Coinbase. The transactions, which started on Feb.14, showed Voyager Digital sending crypto assets to Coinbase almost on a daily basis.
The bankrupt crypto lender has since transferred millions of dollars of crypto assets, which include tokens like Ethereum, Shiba Inu and Chainlink and, in just a span of three days, has received around $100 million in USDC from Coinbase.
Based on the data shared by l@ookonchain, Voyager currently holds more than $631 million worth of assets, which include 172,223 $ETH($276M), 186M $USDC, 6.5T $SHIB($81M), 2.14M $LINK($15.8M), 581,052 $AVAX($10.5M), 1.17B $STMX($8.3M), 11.9M $MANA($7.88M), 12M $FTM($5.6M) and 1M $APE($5.1M).
Despite the alleged sell-off, Voyager holds almost $530 million in crypto, with Ethereum holding the biggest share of around $276 million and Shiba Inu around $81 million.
Last week, the SEC had submitted an objection to the U.S. Bankruptcy Court for the Southern District of New York against the sale of more than $1 billion of Voyager Digital's assets to Binance.US.
The financial regulator's objection is rooted in the lawfulness and ability to undertake planned asset restructuring through acquisition.
The SEC, in its objection, also questioned whether Voyager Digital debtors can recover some of the assets after the crypto lender filed for Chapter 11.
"However, the Debtors (Binance.US) have yet to demonstrate that they would be able to conduct such sales in compliance with the federal securities laws," the SEC said.
The FTC also objected to the sale of Voyager's assets to Binance.US.
In the objection submitted to the court last week, FTC attorney Katherine Johnson called the plan a "disguised discharge," and informed the court the agency has been looking into the company "for their deceptive and unfair" cryptocurrency marketing.
"The FTC has commenced an investigation into certain acts and practices of Debtors and Debtors' employees, directors, and officers, for their deceptive and unfair marketing of cryptocurrency to the public," FTX revealed in the court filing.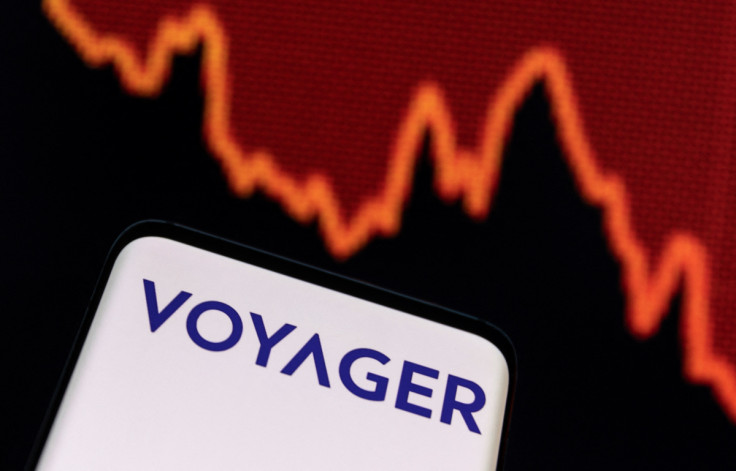 © Copyright IBTimes 2023. All rights reserved.