Judy Blume Shares Breast Cancer Ordeal On Blog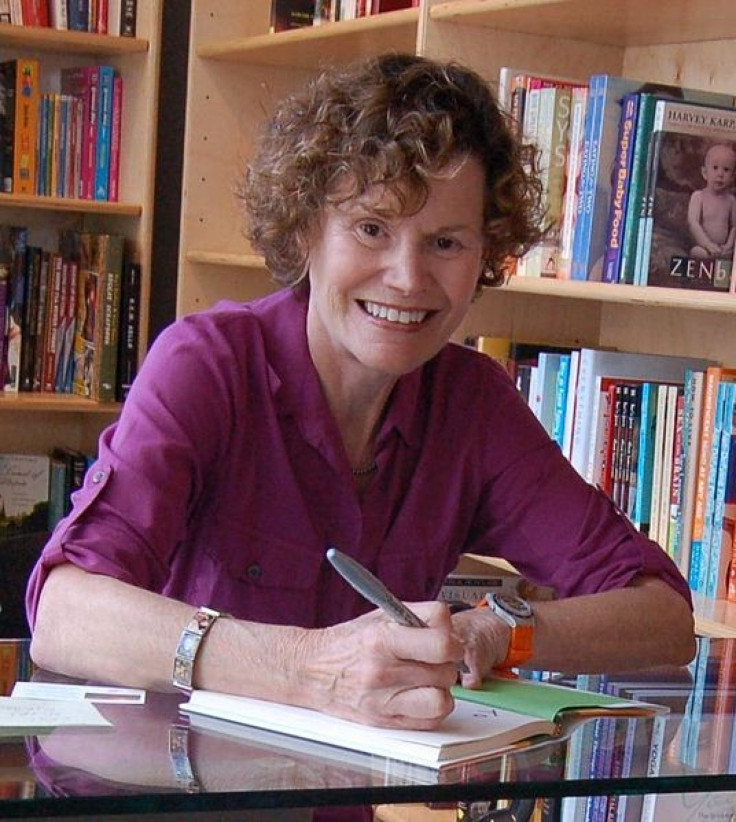 Judy Blume announced on Wednesday that she is suffering from breast cancer. The 74-year-old author shared her ordeal via her blog. In a post titled "!@#$% Happens," Blume chronicles the difficult summer she faced after learning the news.
In June, Blume was in the midst of planning a trip to Italy when she learned of her illness. The popular writer, who is known for her instructive young adult books such as "Iggie's House," was puzzled by the diagnosis.
"Wait - me? There's no breast cancer in my family (recent extensive genetic testing shows no genetic connection)," writes Blume. "I haven't eaten red meat in more than 30 years. I've never smoked, I exercise every day, forget alcohol - it's bad for my reflux - I've been the same weight my whole adult life. How is this possible? Well, guess what - it's possible."
She candidly recounts her decision to have a mastectomy in lieu of a lumpectomy and radiation as well as the reconstructive portion of the surgery. She concludes the post, which reads more like a diary entry, by expressing her gratitude for her doctors, supportive friends, and husband--George Cooper.
"My friends who've had breast cancer have been so helpful and supportive I can never thank them enough," she says. "They got me through this. They were my inspiration. If we can do it, you can do it!"
Blume also urges women to seek more thorough breast exams.
"[The lump] didn't show up in a mammo or in physical exams, and I'm checked by doctors four times a year. Even the breast surgeon couldn't feel this one. If you have dense breast tissue ask your radiologist about having a sonogram."
Blume has sold over 80 million books worldwide. Some of her best known works include "Are You There God? It's Me, Margaret," "Blubber," and "Just as Long as We're Together." In 2000 she was honored with the Library of Congress Living Legends Award and in 2004 she was awarded the National Book Foundation's Medal for Distinguished Contribution to American Letters.
© Copyright IBTimes 2023. All rights reserved.