'Jujutsu Kaisen' Chapter 191 Leaks, Spoilers: Identity Of The Curse
KEY POINTS
"Jujutsu Kaisen" Chapter 191 is coming out on July 18
The manga is based on Gege Akutami's story
The chapter will be available on Manga Plus and Viz
The latest spoilers of "Jujutsu Kaisen" Chapter 191 are out revealing the real identity of the curse that has entered the Sakurajima Colony.
The chapter opens with Kamo Noritoshi (student from Kyoto) meeting with Shino, an old Kamo clan member, and asking him if he could help him connect with Principal Gakuganji, the Zenin, and the Gojo clans.
Shino looks confused as he is unable to recognize him. Noritoshi asks if Shino has forgotten how the next clan leader looks like.
Shino states he doesn't look like Noritoshi (Brain Geto). The sliding door opens to reveal Noritoshi (Brain Geto) who confirms he has been controlling the Kamo clan.
Later, Noritoshi gets ready to fight but Noritoshi (Brain Geto) says that he has no intentions of killing him here as he doesn't want to soil the room with his blood. He asks Noritoshi (student) to disappear.
The scene in "Jujutsu Kaisen" Chapter 191 changes to Sakurajima Colony in the present where Noritoshi and Maki look up to find a new member entering the barrier.
The entity that entered looks like a curse but there is something different about it. Maki notes that if it is a human then so is Panda.
Later, in "Jujutsu Kaisen" Chapter 191, the curse spots them and charges at a rapid pace. Noritoshi could barely see the curse advancing toward them.
The curse pins Maki to the wall. Maki swings at it but misses. She observes that it is fast and feels familiar.
Toward the end of the chapter, the curse reveals its identity as Naoya.
The leaks and spoilers are shared by a Twitter user named Ducky.
"For some strange reason, Yuji Itadori, despite his insane athleticism would rather just hang out with the Occult Club. However, he soon finds out that the occult is as real as it gets when his fellow club members are attacked! Meanwhile, the mysterious Megumi Fushiguro is tracking down a special-grade cursed object, and his search leads him to Itadori…," read the official synopsis, as per Manga Plus.
"Jujutsu Kaisen" Chapter 191 is releasing on July 18. Fans can read the chapter online on Manga Plus and Viz.
The manga is based on the original work by Gege Akutami.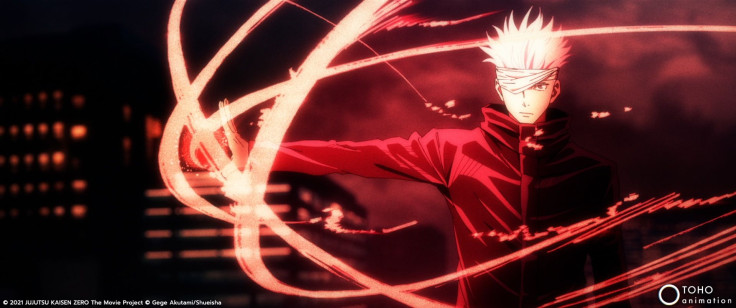 © Copyright IBTimes 2023. All rights reserved.