Julia Bluhm: 5 Things To Know About The Teen Protesting Airbrushing At 'Seventeen' Magazine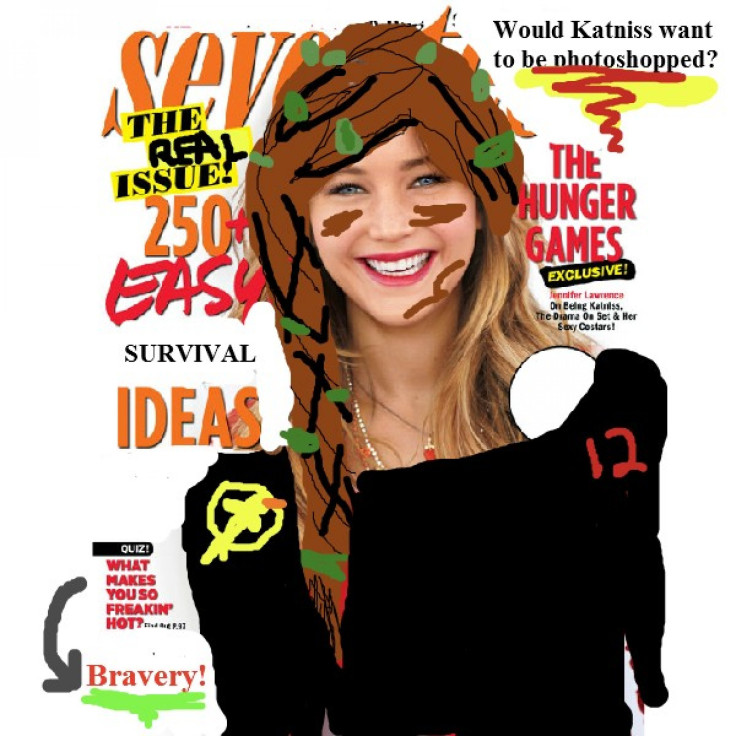 Julia Bluhm is the teen protesting the use of airbrushing in photo shoots at Seventeen magazine. Here's 5 things you should know about the socially-conscious Maine girl who is already taking on the media's portrayal of women despite being only 14 years old.
Julia Bluhm has taken the initiative to try to curb photo manipulation at Seventeen magazine and other publications marketed to young, impressionable women by setting up a petition and demonstration against the practice.
Here's what you need to know about Julia Bluhm and her efforts to end the practice of retouching photographs of models in magazines:
1. You can lend your support to the cause: The teenager has set up a petition at Change.org called Seventeen Magazine: Give Girls Images of Real Girls! with the hope of getting 15,000 people to sign in solidarity with her mission to end magazine Photoshopping. Julia Bluhm's petition -- which you can sign at this link -- already has more than 14,000 signatures and growing. The petition aks for Seventeen to commit to printing one unaltered -- real -- photo spread per month, as Bluhm wants to see regular girls that look like me in a magazine that's supposed to be for me.
2. Bluhm is planning a massive protest: On the heels of all the great publicity she got from her petition alone, Julia Bluhm decided to announce a major protest against the practice of retouching photographs in magazines aimed at young girls like her. As such, she and a group of fellow Seventeen readers will be hosting a protest outside the periodical's New York City office, in which they will stage a mock photoshoot as a way of protesting the practices the magazine uses to improve a woman's appearance.
3. Julia Bluhm's mission is aimed at helping to curb self-esteem issues: Julia Bluhm is not just hoping Seventeen will take her protest to heart and begin printing one real photo spread a month because she wants to see some different content in the mag. She's on a mission to help address serious problems like eating disorders, self-esteem issues and more by exposing the fact that the perfect image of what a woman should look like that many girls have been indoctrinated to believe in is not even real. As she explains in her petition: To girls today, the word 'pretty' means skinny and blemish-free. Why is that, when so few girls actually fit into such a narrow category? It's because the media tells us that 'pretty' girls are impossibly thin with perfect skin. Here's what lots of girls don't know. Those 'pretty women' that we see in magazines are fake.
4. The girl has an all-American story: Julia Bluhm is not some famous celebrity hoping to make a difference in the world. In fact, she's just a Maine teenager who takes ballet and wants her friends and fellow dancers to see that they are beautiful even though the media fills them with feelings of inadequacy. As she explains in her petition: I'm in a ballet class with a bunch of high-school girls. On a daily basis I hear comments like: 'It's a fat day,' and 'I ate well today, but I still feel fat.' Ballet dancers do get a lot of flak about their bodies, but it's not just ballet dancers who feel the pressure to be 'pretty.' It's everyone.
5. You can make your own anti-Photoshopping art: Though Julia Bluhm has a modest tale, she is part of an activism group called Sexualization Protest Action Resistance Knowledge (SPARK). SPARK has set up a contest on its Powered By Girl website that allows supporters of Julia Bluhm's message to make spoof covers of Seventeen magazine and upload them to the Internet in order to embarass the magazine and show the world that they disagree with its practice of retouching photographs of young women. Have fun participating in the contest yourself by clicking on this link.
© Copyright IBTimes 2023. All rights reserved.