Julie Swetnick Not Contacted By FBI, White House Denies Limiting Kavanaugh Probe
Supreme Court nominee Brett Kavanaugh's third accuser Julie Swetnick has not been contacted by the FBI so far despite having security clearances and submitting a sworn statement, her attorney Michael Avenatti wrote on Twitter. He also accused President Donald Trump of not allowing her to be questioned or testified by the FBI.
"How do you conduct a legitimate, fair & thorough investigation into allegations unless you interview the person actually making the allegations about her experiences, what she witnessed, and what facts and other witnesses she is aware of?" Avenatti tweeted Sunday.
NBC News reported that the FBI was not permitted to investigate the claims of Swetnick, who accused Kavanaugh of engaging in sexual misconduct at high school parties in early 1980s. According to the report, White House counsel's office has given the FBI a list of witnesses they are permitted to interview and the list does not include Swetnick's name.
On Saturday, Trump tweeted he wanted the FBI to "interview whoever they deem appropriate, at their discretion."
However, the White House denied the claims Sunday and said it is not trying to limit the probe. "The White House is not micromanaging this process. The Senate is dictating the terms. The FBI, this is what they do. And we're out of the way and letting them do exactly that," White House press secretary Sarah Sanders said in an interview with Fox News Sunday.
White House adviser Kellyanne Conway also refuted the reports saying, "We trust the hardworking men and women of the FBI to do their jobs, and they will determine what will be included within that scope."
Trump targeted NBC News in a tweet by stating, "NBC News incorrectly reported (as usual) that I was limiting the FBI investigation of Judge Kavanaugh, and witnesses, only to certain people. Actually, I want them to interview whoever they deem appropriate, at their discretion. Please correct your reporting!"
Post the tweet, NBC News reported that a senior U.S. official and another source familiar to the proceedings said the tweet has not changed the limits imposed by the White House counsel's office on the FBI investigation and that the agency has not received any new instructions from the White House.
While speaking about reports of White House's interference in the FBI probe, Amy Klobuchar, a senior Senator from Minnesota told CNN that she is "concerned about this because the White House should not be allowed to micromanage an FBI investigation."
"I think she [Swetnick] has to be interviewed by the FBI. I haven't met her. I believe in due process, she did sign an affidavit," she said.
The other two accusers, Dr. Christine Blasey Ford and Deborah Ramirez, were allowed to testify before the Senate Judiciary Committee last Thursday. While Ford's legal team said Sunday they have not yet been contacted by the FBI, Ramirez's attorney confirmed the FBI has reached out to interview her.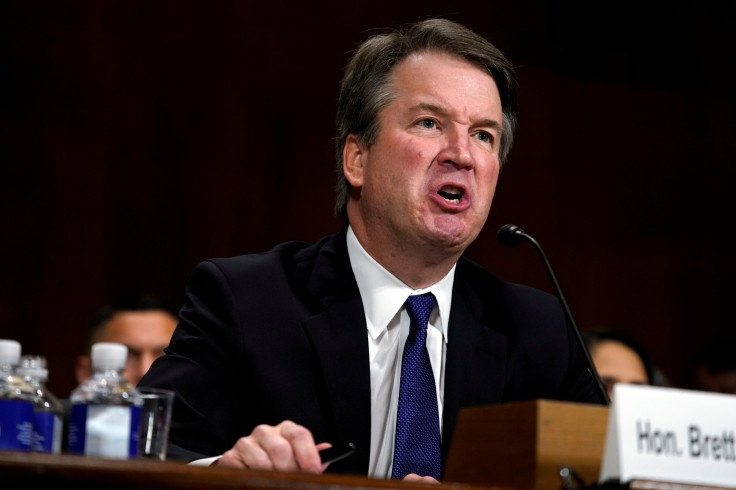 © Copyright IBTimes 2023. All rights reserved.