Jungkook Spotted Smoking In Public; Some Think It's A 'Joint,' Others Say It's Edited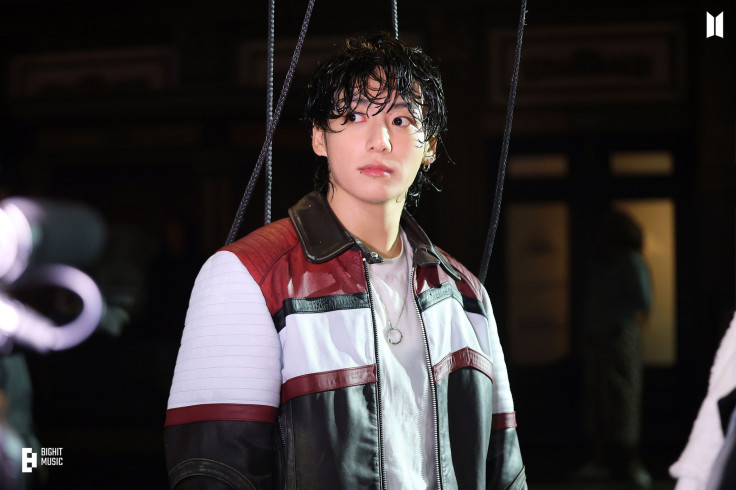 KEY POINTS
Photos of Jungkook allegedly smoking in public went viral
Netizens debate whether Jungkook was smoking a "joint" or a cigarette
Fans defended Jungkook, claiming that the photos were edited
Photos of Jungkook allegedly caught smoking in public are making rounds online, and the K-Pop community has divided opinion — some speculate that it's a "joint," while others claim that the snaps were edited.
Twitter user @vkook__3042 recently shared photos of the 26-year-old South Korean artist, who seemed to be smoking outside with a group of friends. The user captioned the post, "This is what happens when your lover smokes cigarettes, and you also become a skilled cigarette smoker," referring to the placement of how Jungkook skillfully held the cigarette in between his fingers.
Another user, with the handle @ii_nazanin88, shared clearer photos of Jungkook, which showed him having a conversation with unidentified friends. He wore an all-black ensemble.
While some fans — known as ARMYs — couldn't care less about him smoking, claiming that "everyone knows" he is a smoker and a grown man, eagle-eyed social media users couldn't help but notice the color of the cigarette he was using.
The users noted that it had a different color than the usual bud, as it looked black and thinner in the photos; hence, they accused Jungkook of smoking a "joint."
"Why [is] Jungkook's cigarette color brown instead of the usual white?! Looks like a blunt or joint, but I'm sure [Jungkook] would never. He's in a public place, and he's too dumb if he does that," one user observed.
Another wrote, "It's legal to smoke in public. Clove cigarettes used to be wrapped in black wrappers, but those have been banned for over 15 years now in the U.S. Looks like a joint to me."
But there were also several fans who came to Jungkook's defense. Some said it might have just been a different type of cigarette that varies in color, while others said it was "edited" as some photos didn't show that Jungkook actually smoked the bud.
"It's so fishy, the cigarette's color is different, the first cigarette is black, and the other one is white, and the smoke is not visible, the cigarette [changes] color, there's no photo Jungkook putting it in his mouth and smoking it. This is just my observation, don't get mad at me," a third user wrote, adding in another tweet that she was "50/50" about the photos as they "kind of looked edited." The user also clarified that it was okay if Jungkook smoked anyway.
Another user shared their observation, saying, "As someone who smokes them Jungkook's photos [aren't] real. Unless Jungkook smoked two cigs and never got caught without the cig in his mouth?? also the fact that the cigs are different colors. There's no smoke that can be seen, and it's slightly not in his fingers." The same user also claimed that the photos were a "hoax."
"There are some cigarettes that have dark paper, Look up Black Devil. It's usually more luxurious [or] fancy brands, scented, but 100% tobacco," a fifth user defended the K-Pop star, while another stated, "It's white in other photos. Weed is illegal for Koreans in and outside of Korea, he's not stupid lol please delete this!"
International Business Times couldn't independently verify the authenticity of the photos. It is common for male K-Pop idols, who are already adults, to smoke cigarettes or e-cigarettes. Some idols who reportedly smoke include EXO's Kai, Sehun, and D.O., G-Dragon, T.O.P and SHINee's Taemin, among others.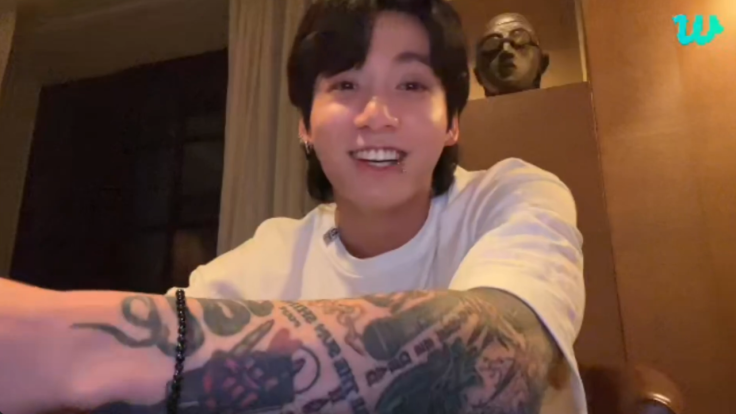 © Copyright IBTimes 2023. All rights reserved.